10 Unique Ideas For An Air Force Graduation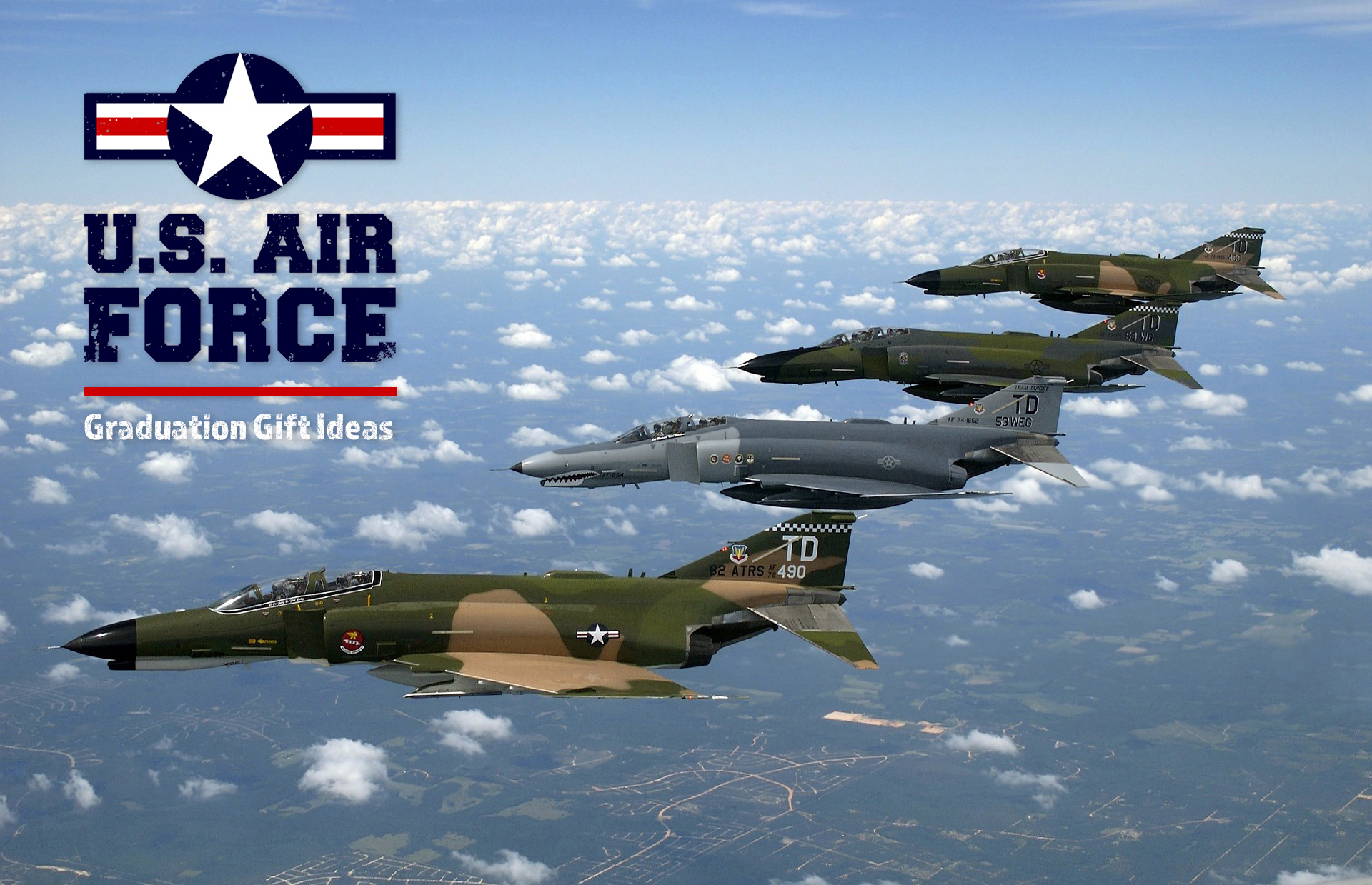 Air Force graduation is something to be proud of, and it's natural to want to buy your graduate a gift they will love and find useful. While it's most important to show your support by attending their graduation, buying a gift is a gesture that can show your graduate how much you care and how proud you are of them on this amazing achievement.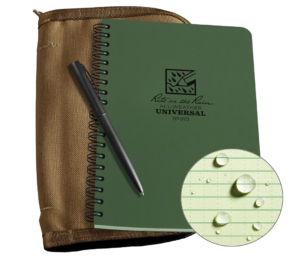 Air Force graduation gifts can be difficult to choose, because they may not be able to take much on their travels. You should also consider their personal preferences before buying an Air Force graduation gift.
We compiled this list with gifts that can be enjoyed by all types of Air Force graduates. We hope you can find some ideas to fit the occasion and person!
Things You Need to Keep In Mind Before Buying

Aviation Related Gifts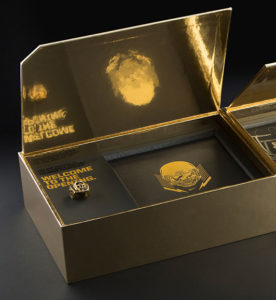 There are a number of things to consider before purchasing a gift for an Air Force graduate. Make sure to consider your budget, relationship with the graduate, and the graduate as a person.
The gifts on this list are all in the affordable range, and some cost more than others. There is a range of ideas here, so you can find something in your desired price range. Of course, if you want to go bigger, you can buy more than one of these for a custom kit with custom packaging!
Whether you're buying for a friend or a family member, these are all fantastic gift ideas. No matter how close your personal relationship is, most of these should be appreciated because of their usefulness and durability, style and personalization. Plus, if your graduate doesn't like the gift, most of these are easily returnable!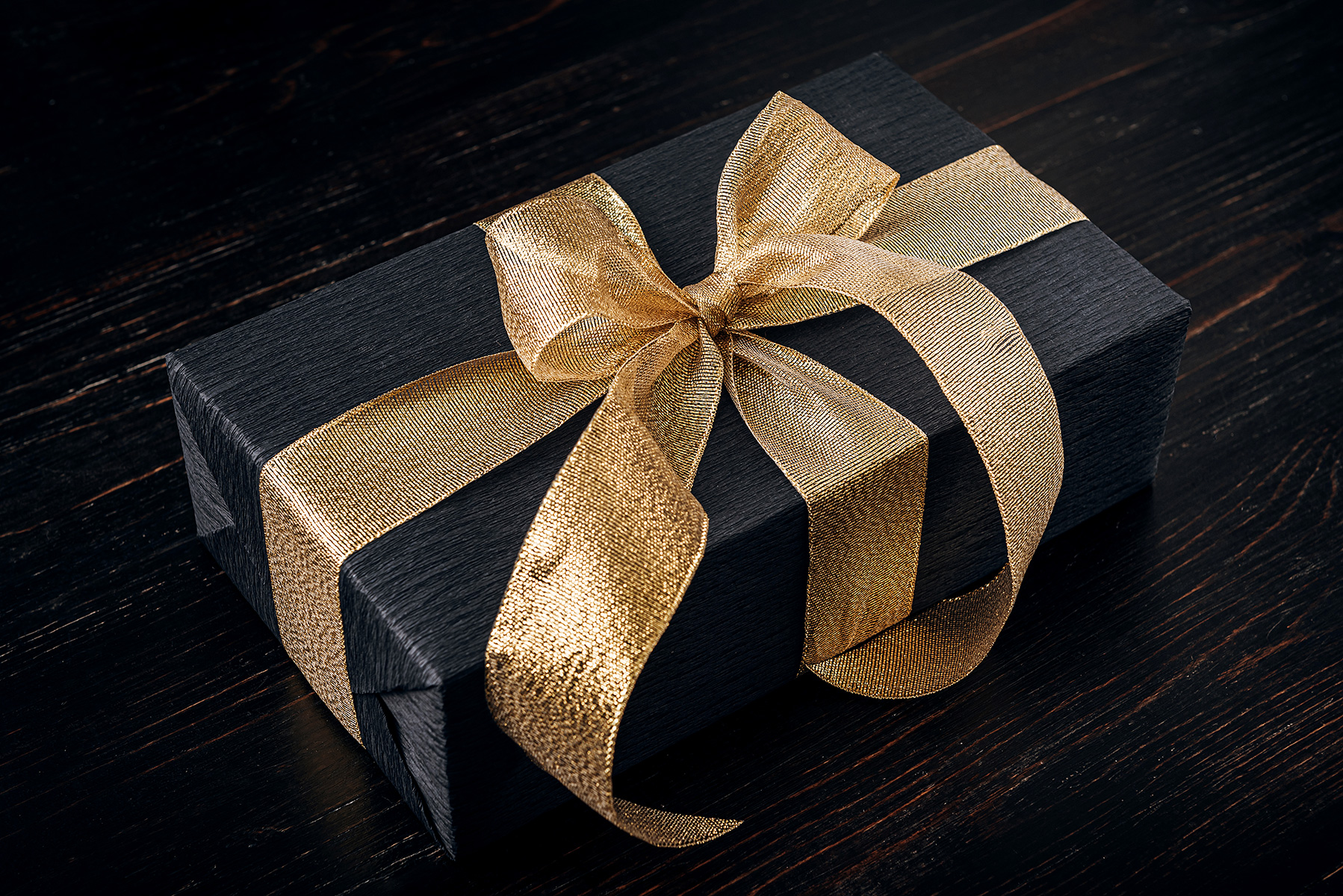 What to consider before choosing your gift: consider the person you know, the graduate. Think about their likes and dislikes and what they might need or appreciate that fits them. If you're not sure, ask some questions without being too obvious and you may be able to get some direction from them – or you can ask other family members or friends. The best gift will show your care and appreciation, and that you thought of them when you bought the gift.
One way to make graduation gifts more personal is to add custom packaging. It makes the unboxing experience more enjoyable and the occasion of receiving the gift more memorable!
Choose any of the below gifts, or a combination, for a memorable celebration!
10 Best Air Force Graduation Gift

Ideas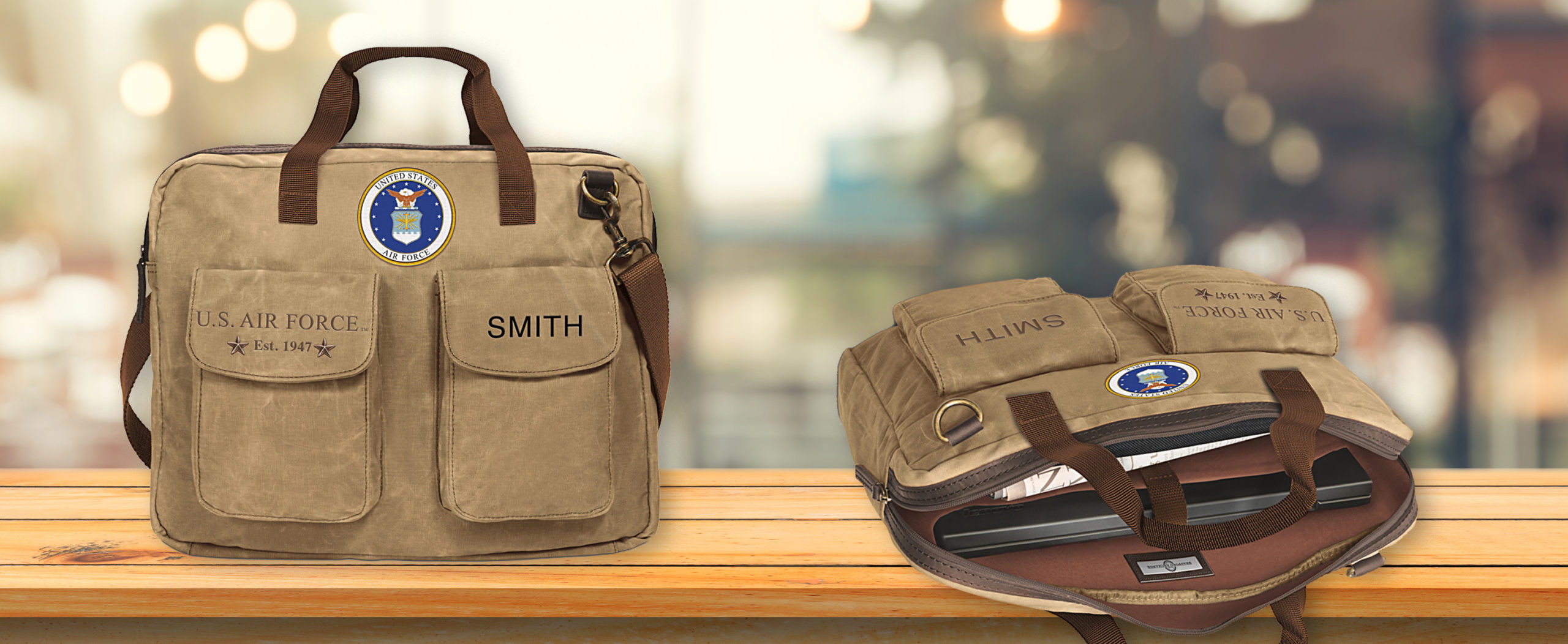 U.S. Air Force Personalized Canvas Messenger Tote Bag
This canvas tote bag is perfect for Air Force graduates because it's useful, US Air Force themed and officially licensed. It was literally made with Air Force graduates in mind, and includes the emblem, burnished metal stars and est. date. You can even personalize the pocket with the name or initials of your graduate student for free!
This bag is made with durable canvas, is roomy and includes all the right pockets, including a laptop pocket inside. It also has a 90-day money back guarantee, in case your grad isn't totally happy with it.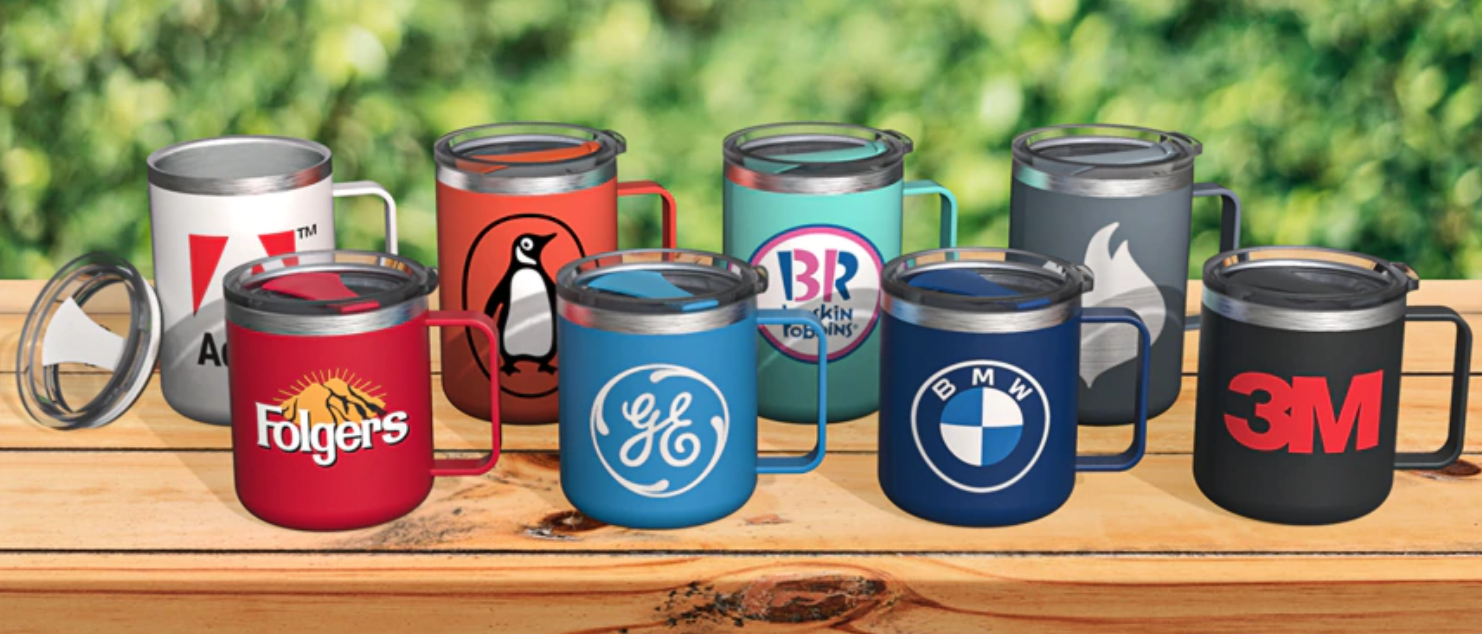 Aviation Logo Printable Colorful Travel Mug
Since your AF graduate will likely be on the go and traveling, a travel mug that can survive extreme situations and weather, while keeping the temperature of coffee or other drinks for 12+ hours, is a perfect gift. This camper mug is also personalizable, so you can print aviation logos, photos and even your graduate's name or initials so they can keep track of their mug.
The mug is crafted with stainless steel and copper-vacuum insulation and includes a locking lid. It won't rust or get damaged, and won't have condensation, so it really can be used everywhere. There's even a lifetime guarantee. Your printed logo or image will last with the product because of the laser engraved printing process.

If you'd rather buy a different travel mug, or even a ceramic mug, check out all the options here. All of these can be personalized and come with a lifetime guarantee and no-hassle return policy, plus have as early as next-day delivery.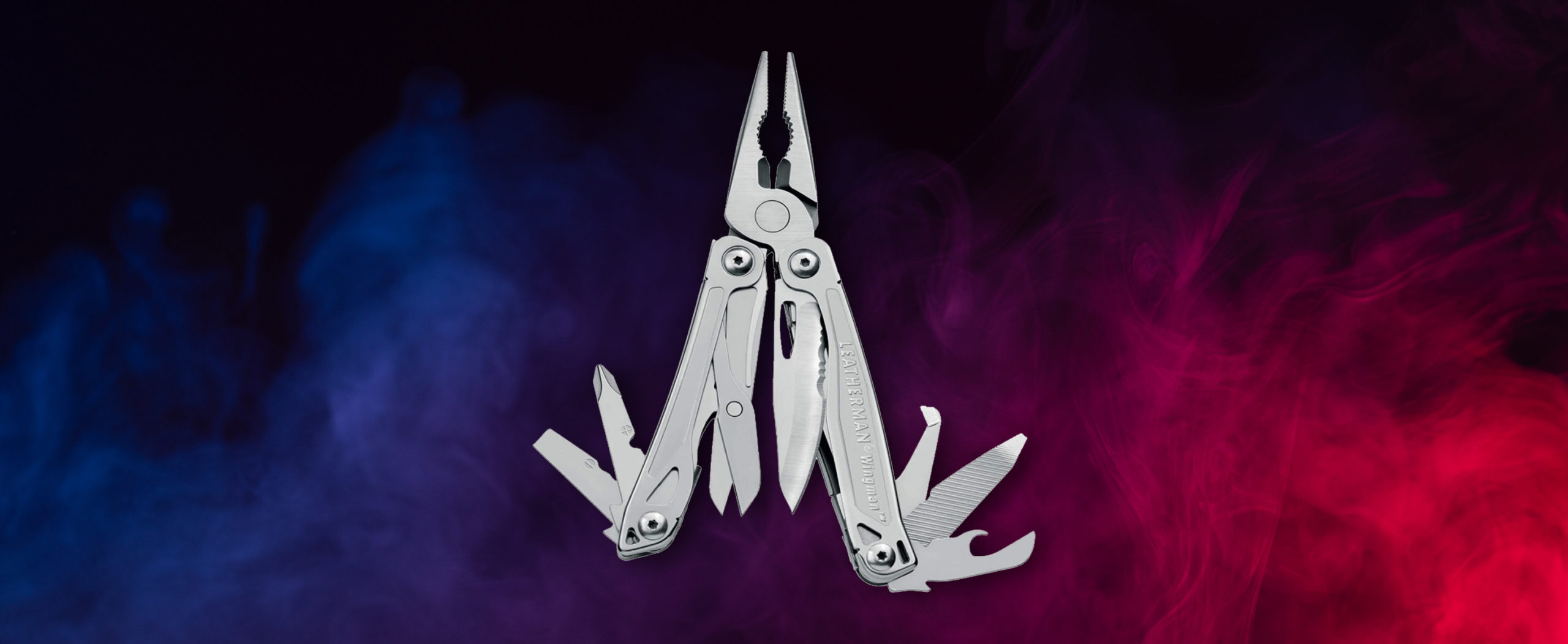 LEATHERMAN, Wingman Multitool with Spring-Action Pliers and Scissors, Built in the USA, Stainless Steel with Nylon Sheath
Every Air Force graduate can use a pocket multi-tool. This one includes 14 tools: knife, pliers, screwdrivers, wire cutters, a wire stripper, scissors, a package opener, bottle and can openers, a file and a ruler. It also comes with a 25-year warranty. Every one of the 14 tools can be opened with one hand, and has a locking blade. With the removable pocket clip, this lightweight all-in-one tool is sure to make your graduate feel appreciated, plus it can go with them everywhere they go.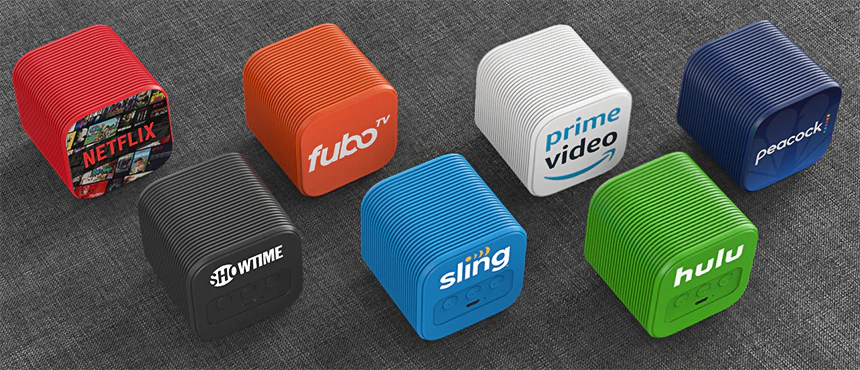 Customised Stylish

Bluetooth Speaker
Choose from these stylish bluetooth speakers for one that fits your Air Force grad. They come in various sizes, and one is even waterproof. All of them can be personalized with the graduates' favorite color, aviation logos, photos or other images and/or text. These all are lightweight, have high-quality sound, Bluetooth connectivity compatible with all devices, and control buttons on the speaker. They're perfect for anyone who travels and uses speakers for music, streaming videos or anything else. In addition, they include a lifetime guarantee and as soon as next-day delivery.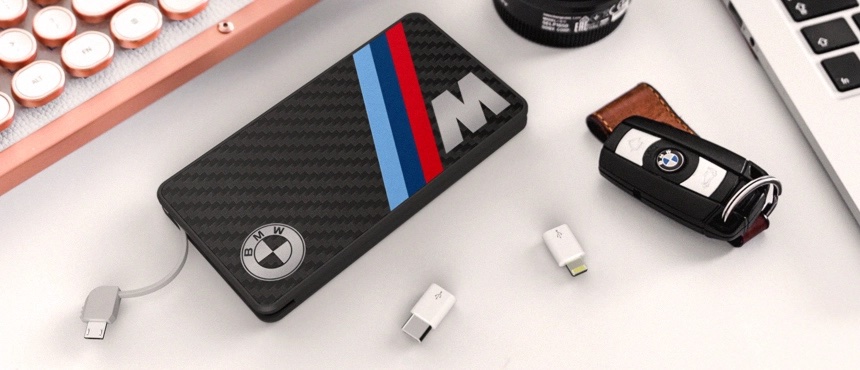 5 . PowerTile Carbon Fiber Power Banks
Personalize this exclusive, high-quality, durable power bank for your Air Force graduate with aviation logos, photos, their name or other images. This power bank is compatible with nearly all types of cell phones and devices. The high capacity battery can be charged and discharged 1000+ times while retaining near 100% level charge capacity. It also includes safety protections from overcharging, overheating, short-circuiting and electrostatic discharge.
Like all CustomUSB products, this charger comes with a lifetime warranty, and you can get it delivered as soon as next-day. This is the perfect power bank charger for Air Force graduates because it can go with them wherever they go with its durability and quality.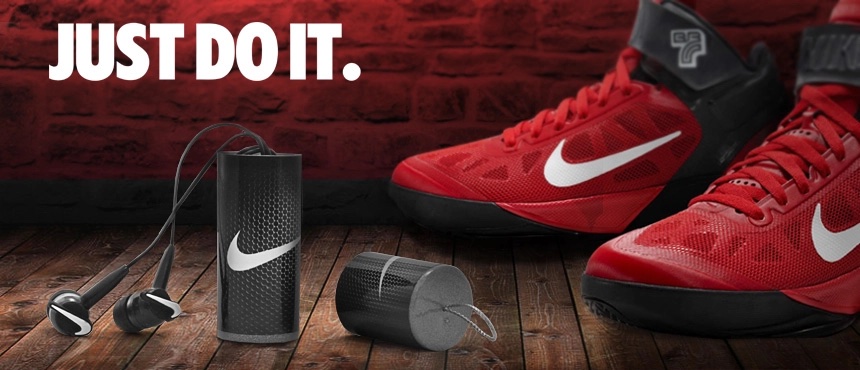 Supreme Shaped Premium Earbuds
Since everyone uses earbuds, and people are always needing more of them to stow away in more places and replace old ones, why not gift your Air Force graduate with a high-quality pair of headphones that has an aviation logo or their initials on them in a 3D shape? In addition, we color match the cord, body, and earpiece as well as design custom tube packaging. These headphones are compatible with all devices containing a 3.5 mm port. Just fill out the form on the web page to get a custom quote for your headphones.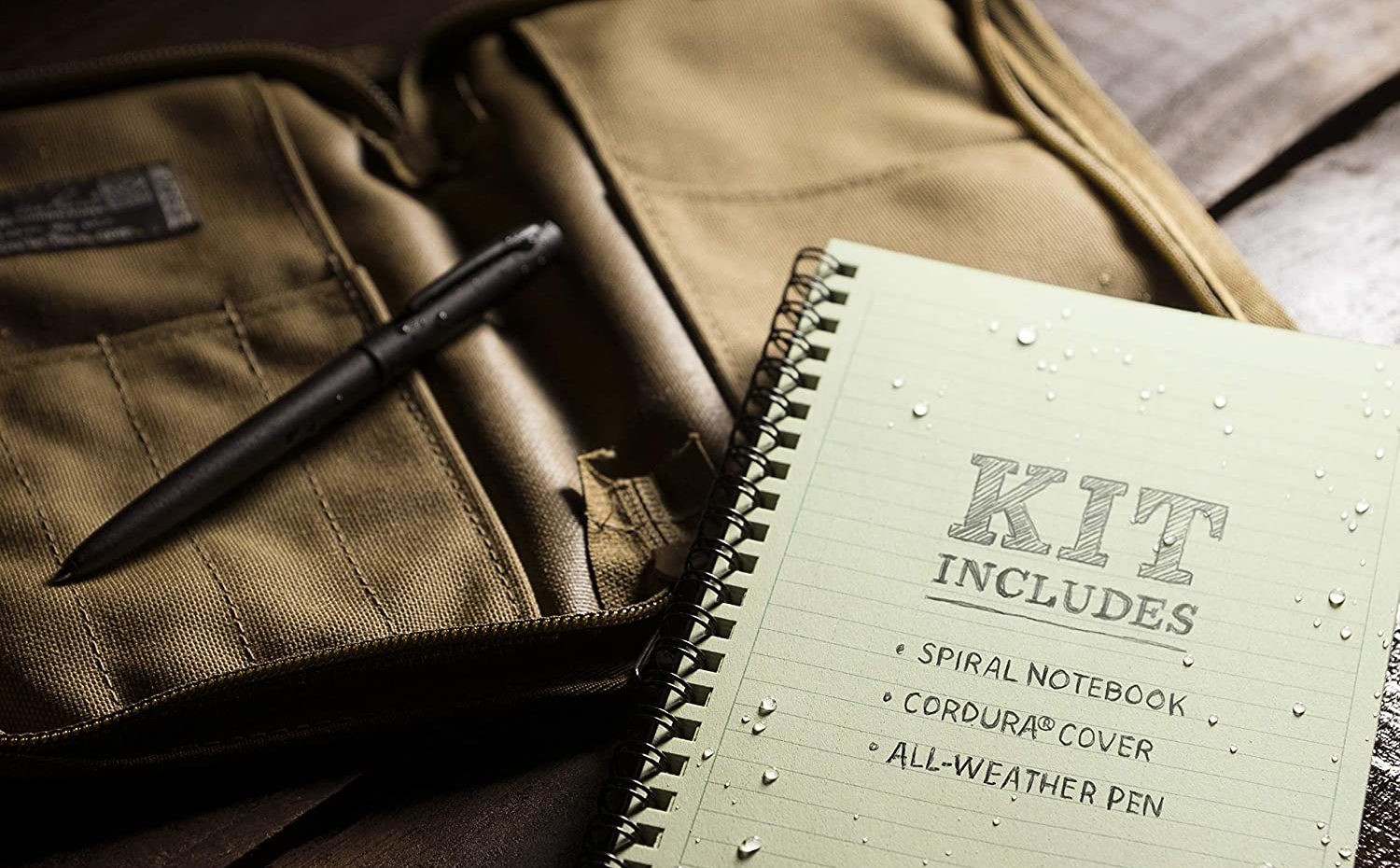 Rite In The Rain Weatherproof Side Spiral Kit
Air Force graduates will be traveling and working in all conditions, making any durable, useful products welcome gifts. Whether they're journaling or keeping notes on the field, this super-durable notebook and pen kit is sure to go with them everywhere they might need to write. The spiral green notebook includes a tan fabric cover, and weatherproof pen. The pages can survive rain, sweat, grease and mud. Water-based inks will bead off if the paper isn't dry when written on, but pencil, crayon and the all-weather pen can be used in any conditions. And with ballpoint pens and water-based inks, they can be used when it's dry, and won't wash off if it gets wet later on. If your graduate loves this notebook, you can purchase refill notebooks and pens separate from the set to gift them as well.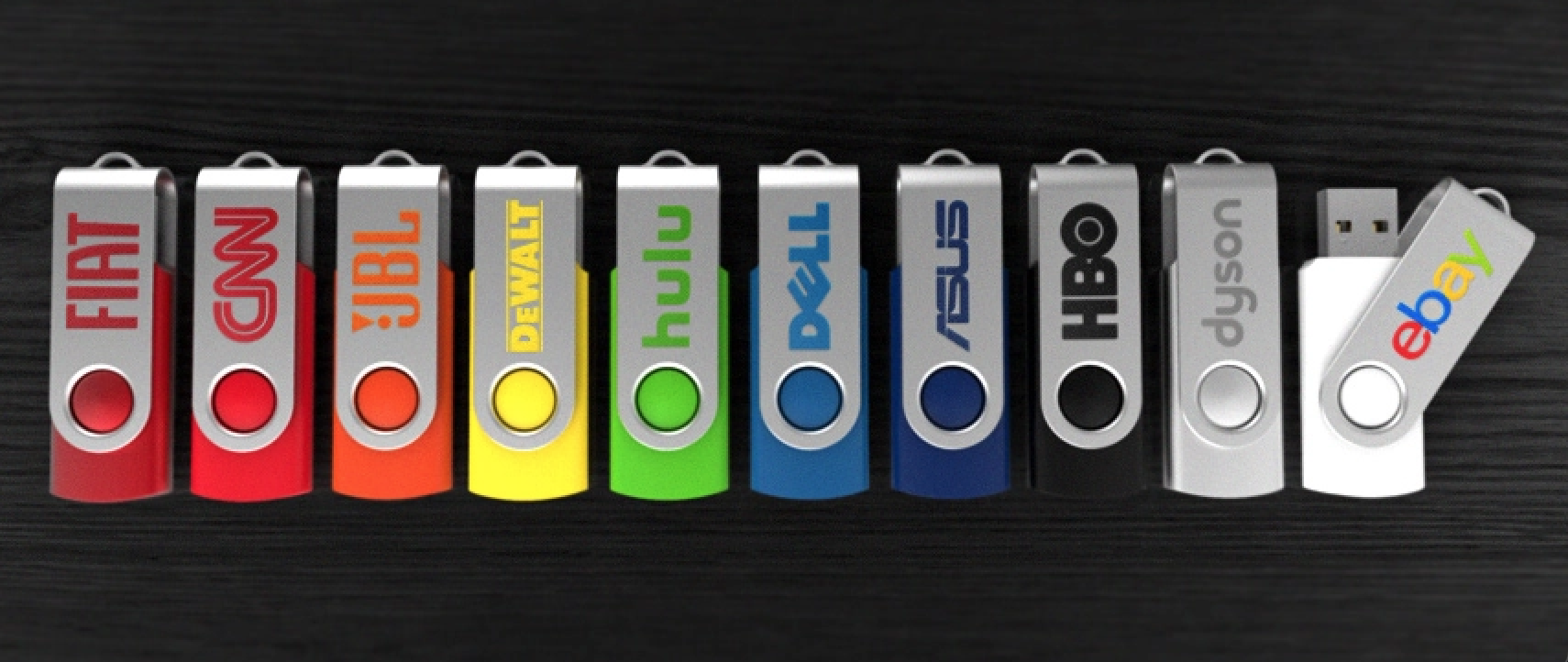 Brand Logo Custom USB Flash Drive
Want to gift your Air Force grad with something that is small, portable, useful and personal? Get them a flash drive that can be personalized with their name, initials or image, and load it up with photos and memorabilia, or any other files you want them to have from you. Since they likely won't be able to take a photo book or scrapbook with them, this is a way you can send your memories wherever they go. You can even make an actual personalized pdf scrapbook with notes to go on the flash drive, personalized letters to them, photos of their childhood artwork, or anything else you want. Plus, your graduate can store their own files on the drive.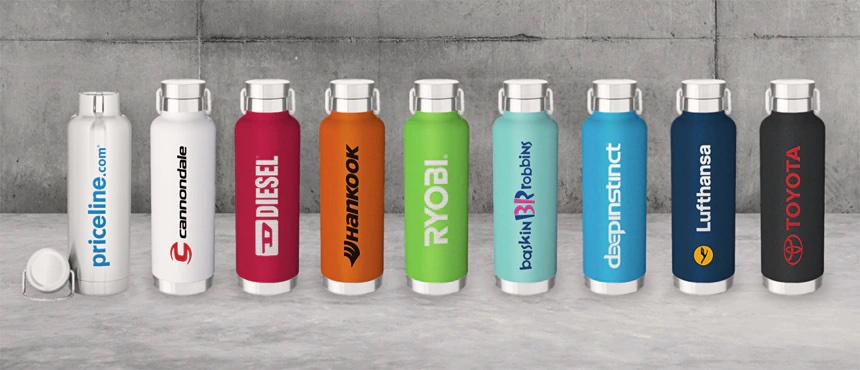 Personalized Drinking Bottle
Personalize a water bottle with your graduate's name and logo or image, so they can have the perfect water bottle to take with them everywhere! CustomUSB water bottles are made with high quality stainless steel and copper-vacuum insulation so they retain drink temperatures for 12+ hours, with no condensation, and they never rust. Bottles are BPA-free and have a high polish stainless steel rim and base, and high quality powder coated finish. Your image and/or text will stay on the product for its lifetime with laser engraving. Plus, there's a lifetime guarantee. Your graduate friend or family member will be able to use this water bottle in all conditions.

No Touch Tool Safe Key Holder
This key holder includes a no-touch stylus tool so it can be used to safely push buttons or touch other surfaces that may be contaminated, such as pin pads, elevators, ATM machine touch screens, smartphones or other mobile devices. It also includes a bottle opener and a hook that can be used to open most doors, flush toilets, move chairs, and more. This lightweight key holder can go with Air Force graduates to assist them in their daily life and keep them healthy and safe.
This gift can also be personalized with an aviation logo, name or initials for your Air Force graduate, includes a lifetime guarantee and can be delivered as soon as next-day.
Two Bonus Gift Ideas for Airforce Graduate Friends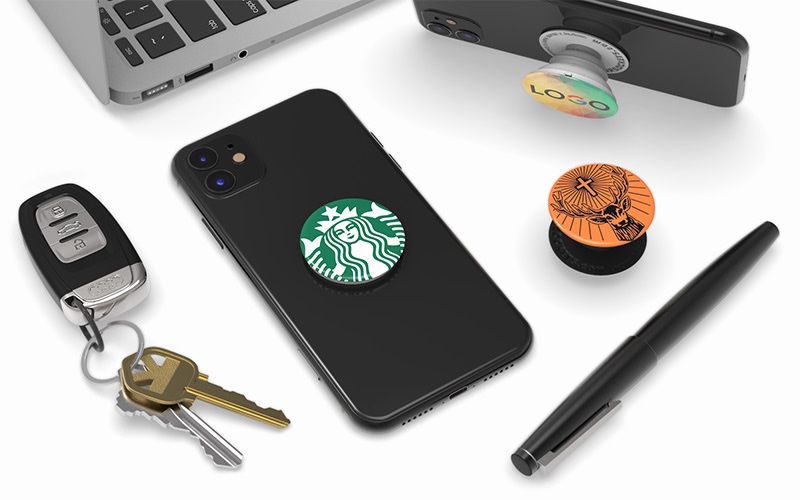 PopSockets – Customizable Printed PopGrip
This PopGrip PopSocket can be personalized and sticks to the back of mobile phones for easier one-handed grip for photos and texting, as well as functioning as a phone stand. Why not get this as a gift for your AirForce graduate and print their favorite color, name or initials, or aviation logo on it? This can be its own gift or thrown in as an additional item to another gift or gift basket. Help your graduate celebrate in style while giving them useful, personalized things they can take with them everywhere to make their lives easier?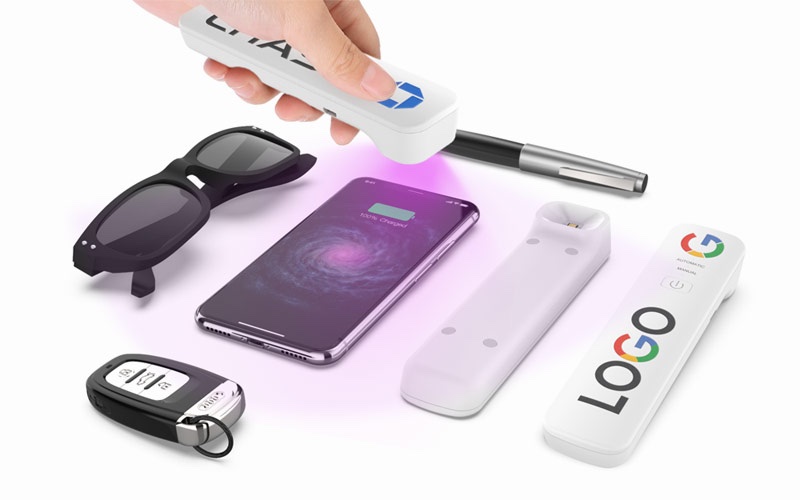 Clean Wave – UV Sanitizing
One thing AirForce graduates definitely can use is a UV Sanitizing Wand. Whatever conditions they're working in, they can use a small, portable tool to fully sanitize their phones and other items like keyboards and door handles. Plus, you can customize this UV wand with a logo, image or name/initials so they'll be able to keep track of it. The wand comes with a USB cable for charging as well, and like all CustomUSB products has a lifetime warranty, hassle-free returns and can be delivered next-day.
Conclusions
We're so excited for you that your friend, family or colleague is celebrating their Air Force graduation! This is an important accomplishment that deserves to be celebrated, and we hope that these gift ideas can be a guide for you to find something your graduate will love and find useful. Since so many of these are personalizable and returnable, you're sure to find something they'll love and that will make them think of you as they achieve great things with their life!
Whether you give your graduate a durable, lasting mug or water bottle, a speaker, rain-proof journal or custom kit with a combination of gifts, each and every one of these items is sure to be found useful and provide excellent memories of the occasion and you, the gift-giver! Let us know in the comments if you give any of these to your Air Force graduate – we want to hear how it goes!