2 Custom Projects for Conde Nast Publications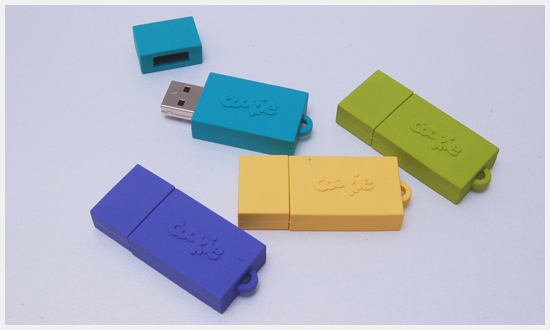 Conde Nast Publications has been a long-time customer of ours. We mainly did work for their Cookie Magazine division. This year, Cookie Magazine made it to the Adweek 2009 Hotlist and to celebrate the occasion, they did something different. Borrowing the USB Press Kit idea, they create a custom shaped USB drive. The rectangle shaped drive had the Cookie logo embossed on the top and came in 4 colors that also matched the colors on the packaging.
—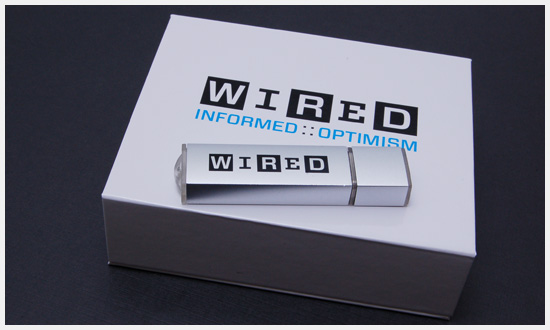 The second project was for Wired Magazine, who was also mentioned by Adweek. Wired chose our Etch2 model and printed a black logo on a silver surface. Each drive was pre-loaded with 200+ megs of articles that covered a common theme – "The Future of Advertising 2009". Each drive was also package in a custom printed white magnetic box.
Here is a quick note from the Wired people – "We got them and they look great. Thanks for all your help!".