Armani Exchange Dog Tag USB Drives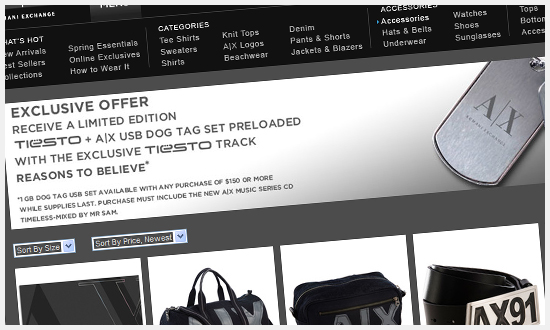 Armani Exchange is probably one of my favorite clothing brands and since I'm a frequent shopper, I often receive their mailers. Their last email got my attention.
As an exclusive offer, they are giving out 1GB Dog Tag USB drives anyone whose order exceeds $150. Each drive is pre-loaded with a one-of-a-kind track by Tiesto.
Well, good for them. In fact, we carry the same model. Though not on the website yet, it is available for sale.