Awesome Trade Show Ideas to Maximize Foot Traffic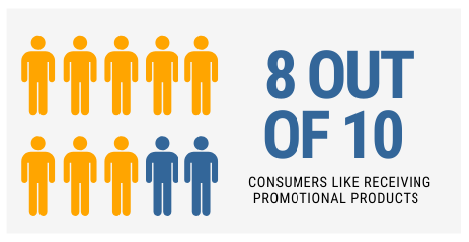 Part of surviving trade show season is offering a promotional item that leaves a lasting impression. The name of the game is brand exposure. The goal? Sales leads.
Consumers aren't interested in branded tchotchkes that don't evoke emotion or inspire them to act.
According to an ad impressions study by the Advertising Specialty Institute, consumers who receive a promotional product are more likely to do business with the company that originally provided the merch.
You're there to make a splash, and promos are a critical component of that effort. Here's our list of the best giveaways for a tradeshow consumers will want, and help you convert those precious moments of conversation into business opportunities.
To kick things off, here are some general guidelines. The best giveaways for a trade show:
Attract people to your booth
Have staying power after the show
Are of high quality and value
Effectively represent your brand
Fresh Frock
When it comes to wearable promotional products, apparel tops the list of popular trade show gifts. But the key is to design apparel potential customers will want to wear.
Think about your favorite T-shirt. Is it scratchy with low-grade screen printing? Probably not.
The same thought process should be applied to the wearable, promotional giveaway. High-quality fabrics with exceptional tailoring should top the priority list.

Your tee has to be durable enough to withstand multiple washes without losing branding elements. And while it might seem logical to print your logo or company name as large as the shirt allows, effective designs lean more on the subtle side, feature custom tags or understated colors and contain relevant information for potential customers.
Your freebies reflect the standards of your company, which is why you must choose the T-shirt supplier with care. In a crowd full of low-cost giveaways like pens, plastic cups, etc., a soft, wearable gift can turn recipients into brand ambassadors, promote products in any niche and remain with clients long after they leave the venue.
Simply put — apparel gets more eyeballs. More eyeballs equal more impressions. Other popular wearables include polos or sport shirts, outerwear and hats.
Self Care = Customer Care
Offering personal care items such as hand sanitizers and lip balms let the consumer know you care about their health and well-being. Personal items are also practical, which adds to their appeal. It also helps that the health and wellness segment is primed for new product rollouts, especially as more Americans crave wellness ideas.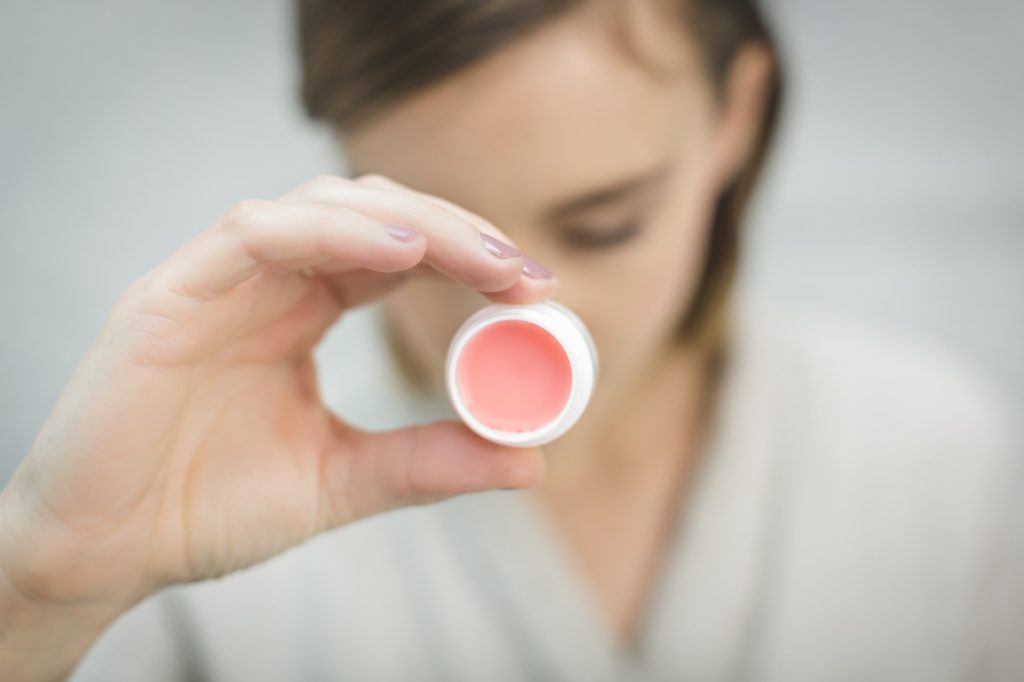 But when it comes to a product like lip balm, avoid over-the-top smells. Scents like banana split sundae or root beer float may not appeal to everyone. Unscented varieties or subtle smells such as vanilla, are more pleasing and universally appreciated.
Bear in mind the amount of foot traffic at these events. A majority of attendees and exhibitors will have traveled through a crowded airport to get to where they are, possibly picking up germs and illnesses in the process. So with all the handshakes and hellos that come with walking a trade-show floor, you can be sure hand sanitizers will be a welcome addition to a swag bag.
Health and wellness items don't always have to be so serious, either. Stress balls can be a popular trade show giveaway, and they come in all shapes, sizes and colors. Have a company mascot? Think about turning it into a foam-based office toy.
Decisive Devices
Promotional opportunities in tech are about as expansive as the internet. Today's digital landscape means plenty of devices remain in use, and those devices will require accessories to solve tech-specific issues.
Custom Power Banks provide extra juice for smartphones or tablets, while PopSockets and other phone grips bring the fun. Custom USB drives deliver extra data storage, as Bluetooth speakers turn up the volume and promotional earbuds keep the tunes to yourself.

Beyond power banks, wireless chargers and car chargers will also help keep everyone's battery level at non-stress-inducing levels. Just make sure these items are compatible for Apple and Android users.
As for USBs, you have lots of options. Bold and funky flash bands appeal to youth, bottle openers serve a dual purpose, and badgers and lanyards keep your data or credentials close.
Substance and Sustenance
Walking a trade show floor is draining. It's hot, crowded and everyone's vying for attention.
Give your booth visitors a literal break with a branded water bottle or snack. Water will keep them hydrated and snacks such as pretzels, bars and candy will give them the fuel they need to continue exploring the show floor. Food items can also help attract people to your booth.

Sustainability is a real crowd-pleaser, so score extra points with reusable bottles/drinkware, metal straws that come with a case, or bento lunch boxes and lunch bags. Eco-friendly promos let recipients have a positive impact on the environment and remember your company while doing so.
Travel Aide
More than 400 million business trips are taken each year, so any product that makes the traveling lives of executives easier will be appreciated. Plus, it gets your company name out to a much wider audience.
Products that also incorporate tech are a perk. Think carrying pouches for chargers and earbuds with a large area for branding. Or a portable scale to ensure their luggage doesn't exceed the airline's required weight limit.

Some other travel products that are a bit more budget friendly include luggage tags (no more having to fill out that flimsy piece of paper during airport check-in) and passport holders, especially the ones with a neck strap so it won't get lost somewhere between security and the gate.
If you're looking to have an immediate impact, tote bags are a good investment. They can be put to use as attendees collect more giveaways, and later as a carry-on for the folks who took more freebies than they could handle.
Accessorized Workspaces
Work-related promos are seeing a resurgence, driven by new office mainstays such as phone stands, charging stations and even desktop speakers. These items help your clients keep their desks tidy and organized while your company name stays top of mind Monday through Friday. It's a win-win.

Promotional purse and bag hooks serve the same purpose, keeping these items off the floor as well. No more trip hazards. The hooks can also be used outside of work, at establishments such as restaurants and bars.
Other items to consider: screen cleaning spray/cloth and custom webcam covers to protect their privacy. People spend a lot of time staring at their screens, so why not keep their devices clean and secure for them.
Bundle It Up!
Package any of the giveaways we've listed together for a convenient kit or bundle for convenience or creating a full brand experience.
It's one thing to walk away with a phone grip, but it's another to walk away with a power bank and extra-long charging cord as well. Or package personal care items in a small travel bag imprinted with your logo. The options are endless.
Lastly, you could also skip the giveaway all together and consider offering a reward — such as a discount or gift certificate to be applied to a future sale — for attendees who sign up for a newsletter or take a survey. You'll save on shipping costs and attendees will still feel rewarded for visiting your booth.
Staying Power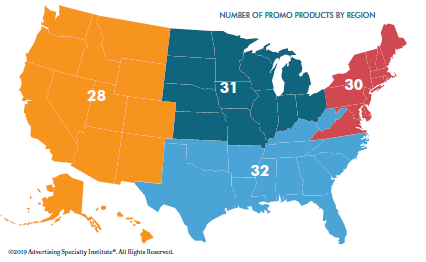 On average, consumers will keep a promotional product for about a year, with outerwear clocking in the highest at 16 months, and mobile power banks and drinkware logging about a year.
No matter what your trade show giveaway may be, the ultimate goal is to have recipients use it beyond the show floor — to rack up as many impressions as possible — at little to no cost to you.
Reach out to CustomUSB today to learn more about how we can help you drum up more business or become your go-to promotional and distribution solutions provider.