Cosmetic Packaging: It's What's on the Outside that Counts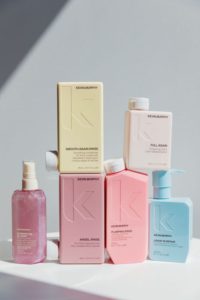 Gone are the days of brands using nondescript boxes to send out their products. As the customer experience evolves, so should your packaging acumen. 
Aside from quick delivery and personalized experiences, customers in the modern world are also keen to receive custom cosmetic packaging boxes. Combining brand recognition with aesthetic appeal, this customized form of packaging effortlessly puts your marketing savvy on display.
What's even better? Cosmetic packaging has become more sustainable than its traditional counterpart.
Keep reading to learn more about the benefits.
Being Green
As more and more companies uphold their responsibility to the environment, they increasingly turn to customized packaging to showcase their products.

Why?
It's simple. Custom cosmetic packaging boxes use just the right size and amount of material — minimizing what ends up in a landfill. Not only does this benefit the planet, but it also enhances your brand's image.
Today, green initiatives are an important consideration younger consumers take into account before making a purchase or engaging in brand loyalty. In fact, about 50% of Gen Z says they are willing to pay more for sustainable products. 
Furthermore, you save money by using less packaging and packaging materials, while also saving on transport costs. Your brand will maintain pace with other custom cosmetic packaging manufacturers who are in-tune with their Earth-conscious customers.
Types of Custom Packaging
At CustomUSB, we understand that you have different presentation needs. That's why we offer a variety of custom product packaging solutions. Four of our most popular include: 
Slide-Top Wooden Box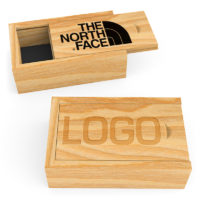 Featuring a high-quality finish, this solid wood slide-top box is ideal for your brand's drives. Its charm is enhanced by your customized design on the lid and a sliding panel that seamlessly glides open and closed. Perfect for outdoor-centric businesses, this packaging easily fits inside a backpack or purse.
Rectangle Window Tin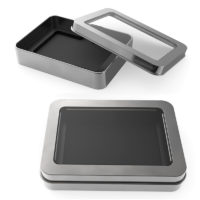 The rectangle window tin makes it easy to showcase your company's customized flash drives and USB business cards. Attractive yet affordable, the black, die-cut foam in the interior securely holds the product in place. On the exterior, rolled edges and an aluminum casing offer a professional finish. In addition to being durable and lightweight, this tin is also a stylish way to present gifts to employees.  
Card Disk Snap Case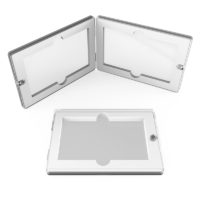 Pragmatic and popular, the card disk snap case makes sure your product is the center of attention. A durable and translucent covering ensures that the wallet card inside catches the eye. The protective foam inside keeps the product in place, and two small magnets keep the lid securely closed.
Clear Plastic Magnet Box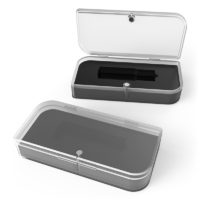 Boldly display your branded flash drives with this sleek and modern clear plastic magnet box. The see-through exterior puts your product front and center. Texture on back ensures a secure grip and two small magnets keep the lid shut.


Trending Upward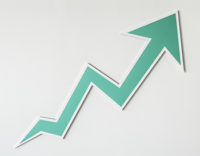 Packaging trends come and go but one thing remains the same: wanting to impress customers with an innovative unboxing experience. 
Anything from familiar colorways, patterns and designs is enough to pique the interest of the modern consumer. Throw in usability, durability and style, and you have a winning formula for what's trendy in custom cosmetic packaging boxes. 
The Future is Here
One of the biggest gains in cosmetic packaging is smart packaging. Known as intelligent packaging or active packaging, this futuristic solution includes features such as temperature control, RFID elements and QR codes. 
As a customer, this type of packaging solution offers several benefits, including eye-catching visuals, product preservation, authentication, security and connectivity.  
Along those same lines and following a similar growth trajectory is protective packaging. This customized packaging solution aims to make sure that your brand's products reach their destination safely and efficiently. This is achieved by using materials inside the packaging that cushion the product.  
TLDR? Download the Infographic!

Conclusion
To stand out from the competition, consider integrating custom cosmetic packaging boxes into your promotional cycle. 
For the modern customer, it's no longer just about what's inside the package. It's about visual appeal, as well as convenience and how it helps the recipient feel connected to your brand. Achieving a clean presentation of your product is also an easy way to inspire loyalty and trust in your company.
Intersted in creating Custom Packaging that complements your product? Contact us and we can help you create custom cosmetics packaging!