Novembers Doom USB Music Press Kit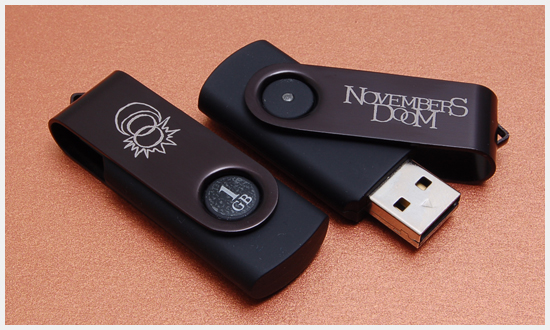 Novembers Doom is a local (Chicago) metal band that is signed to The End Records. They are quickly gaining popularity throughout US and Europe (especially Belgium). To get endorsement deals from music equipment companies, they are sending out some pre-loaded Spin Drives that contain samples from their albums.
Their logo and signage are etched into the black metal casing to form a permanent impression. The body of the drive is black as well – a perfect look for a hit metal band.