Small Business And Custom USB Drives
Small businesses drive 44 percent of the United States' economic activity, fostering business innovation and competition. Small business owners regularly face challenges around finding new customers, engaging potential partners, and generating positive leads. Small businesses often rely on technology to pivot quickly in order to engage their target audience. Integrating technology with a strong marketing strategy allows small business entrepreneurs to pivot and engage their target audience in unique, memorable ways.
Whether you're running a more conventional business (such as wealth management, financial planning, or architecture) or a more unique venture (like architecture or commercial photography), one of the best marketing tools for a small business owner is distributing custom USB drives to your current and target audience. According to a recent Advertising Specialty Institute study, branded promotional items like USB drives are 2.5 times more likely to engage consumers than online marketing. Practicing incentive marketing through branded thumb drives with other online and offline marketing channels can drive a small business' brand awareness, generate leads, and strengthen their overall brand presence.
Practical Uses for Custom USB Drives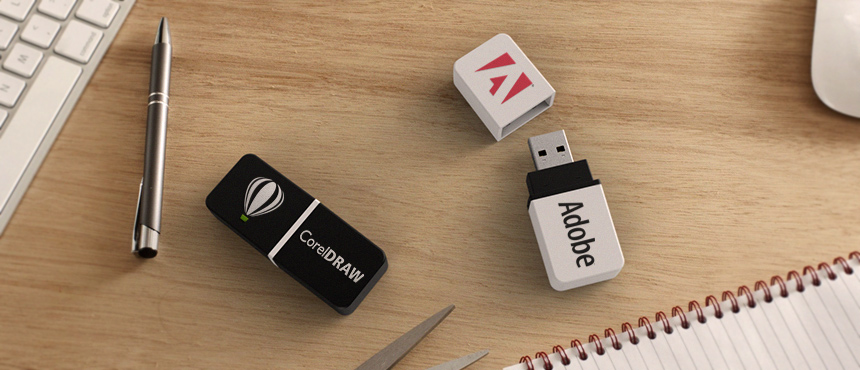 Imprinted USB drives provide a tangible reminder of your brand value and worth. Many people use flash drives in their everyday work, so having an imprinted or custom-designed USB drive keeps you top-of-mind and encourages word-of-mouth recommendations from potential and current customers. Another major advantage of bulk USB drives is the high potential for customization for specific events. (One batch can have electronic brochures, video, and other media for trade shows; another can have portfolio items and cost sheets for networking and lead generation). Seven out of ten brands believe that promotional products can effectively achieve marketing goals, and promotional memory sticks can foster a stronger presence with potential customers. 
Custom USB memory sticks are a critical tool in lead generation because of their portability and memory capacity.  Documents, videos, weblinks, even software can be loaded onto a promotional USB stick, saving printing costs, and generating potential business leads through word-of-mouth. Custom-designed flash drives can serve as a "lead magnet", and the unique value proposition of portable memory can foster stronger brand awareness. Small businesses can create a unique electronic press kit and load it onto a distinctive memory stick like a flash drive business card or a Carbon Fiber USB drive to foster brand awareness as part of an overall content marketing strategy. Branded USB drives can also be distributed in a wide variety of settings such as trade shows, client meetings, or professional networking events, making them a versatile tool in outreach and engagement. 
For service-centric "Main Street"-style small businesses and non-employee "solopreneurs", engagement and outreach are critical in developing potential leads that convert into customers and clients. Whether working in everyday fields such as law or photography, or higher-end fields like financial or architectural services, we can assist in designing, imprinting, and pre-loaded custom USB drives for your incentive and content marketing efforts.  
Financial Planning and Wealth Management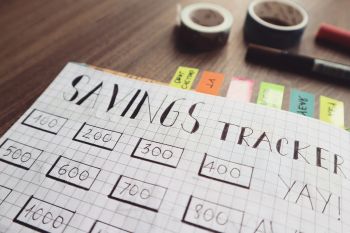 By their very definition, financial planners assist individuals and companies with financial tasks including investments, insurance and tax planning, and retirement/estate planning. Since 24% of financial planners are self-employed, financial planning is considered one of the best business jobs in the United States. Part of financial planning involves assessing a client's potential goals, providing insight into investment opportunities, and tax and other financial product preparation. Small business-oriented financial planners or "solopreneurs" hoping to reach their target audience need to make a strong initial impression with new clients and strengthen existing bonds with current clients.  
While financial planners focus on individuals and companies, wealth management professionals work specifically with clients who have over $1 million in liquid assets. Providing similar services to financial planners, wealth managers focus on higher-end functions such as capital gains planning, estate planning, and risk management. Like financial planners, wealth managers face unique challenges in client acquisition and retention because of their target audience's specific financial issues. Distinguishing your services among the competition and keeping yourself top-of-mind can result in a much stronger professional brand and more lucrative practice.
Both financial planners and wealth managers can benefit from using promotional USB drives to attract new clients and retaining current clients. Incentive marketing campaigns can provide a similar Return On Investment (ROI) as other forms of marketing and outreach, making it especially appealing for small business entrepreneurs focused on cost and growth. When delivering confidential financial information, a branded Carbide USB drive ensures data security for you and your clients with military-grade AES 256-bit hardware encryption. Distributing flash drive business cards or crystal design USB drives to potential clients will not only create a unique first impression, helping financial planners and wealth managers acquire and retain clients. 
Law and Legal Services
Attorneys and other legal practitioners in private practice face numerous challenges around marketing their services. Although many lawyers and attorneys depend on online strategies like paid social and search campaigns, they face continuing challenges in marketing to new clients. Whether networking for potential clients or maintaining current workloads, legal practitioners have a consistent challenge in maintaining their marketing efforts within strict ethical guidelines. 
Although some legal service practitioners have developed strong buyer personas and know how to craft good content, distributing that content can be challenging in a highly competitive field. Distinguishing your legal practice's unique value proposition in a crowded field without making exaggerated claims can mean the difference between effective and ineffective marketing. 
Driving brand awareness and distinguishing your services means integrating both digital and traditional marketing strategies, including incentive marketing and content marketing. Distributing a personalized pen drive preloaded with brochures, web links, one-sheets, other pertinent information about your legal practice in a custom package can increase brand awareness in 85% of your target audience. Providing legal document backups on an imprinted USB drive while providing  hard copy to a client can help you comply with document retention and destruction policies. Promotional products like bulk USB drives also generate exceptional Return on Investment (ROI), making them an invaluable aid in your marketing efforts. 
Architects and Building Designers
Engaging potential clients in an early phase of a project planning process kickstarts the sales funnel for architects and building designers to generate leads. Most architects focus on traditional marketing strategies such as white papers, brochures, and social media to drive business. In a consistently changing business environment, architects and building designers are challenged to find new and innovative methods of promoting their work. Developing collateral is part of a strong marketing strategy for architecture firms, but the delivery of that collateral is necessary to foster success.
Professionally-branded USB sticks can serve as a great medium for delivering existing marketing collateral. Although there are several great content marketing strategies for architects (including white papers, podcasts, and video assets), delivering them via custom-designed USB drives at speaking engagements and other networking events can drive client awareness early in the lead generation process. Imagine handing a developer or a real estate professional one of our distinctive models like the Proton or the Econ USB drive with your marketing samples, brochures, and distinctive web links (including a sign-up to your email newsletter) rather than delivering a thick file. Purchasing bulk personalized USBs drives will enable you to diversify and adapt your marketing outreach to your specific audience. 
Professional Photography: From Headshots to Boudoir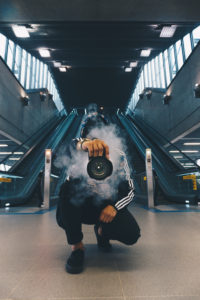 Professional photography generates approximately  $11 billion in income over the next few years. One extremely lucrative specialty is the ability to take exceptional portraits and professional headshots. With many job seekers and professionals relying on high-quality photos for marketing collateral and social media profiles, portrait photographers experienced in taking effective professional headshots need an edge in getting potential customers to view their portfolio. Professional portrait photographers are also heavily reliant on flash memory, often integrating it into their daily routines for archive purposes. Having bulk USB drives on hand allows a portrait photographer to handle many different problems with a single solution. 
Custom-made USB drives provide a photographer the opportunity to deliver a thorough portfolio (including professional headshots, family portraits, and other work) into the hands of a potential client. Rate sheets can also be included to generate further leads. Handing successful clients their complete range of headshots in a design like the Chrome Spin Custom or the Carbon Fiber Pen USB Drive provides greater tools for their professional success. More distinctive custom-designed USB sticks like the 3-In-1 Mobile Slider or the Koval C Mobile drive have greater appeal for potential corporate clients, and custom flash memory cards can foster greater connections networking with fellow photographers and other creatives.  
One of the growing specialties within professional photography is called "boudoir photography", or the art of taking intimate, sensual photos. Boudoir photos are taken for a variety of reasons from celebrating a wedding to strengthening a romantic relationship.  Boudoir photography can involve women, men, or couples, and means higher levels of trust, discretion, and communication between photographer and subject. Handling and delivering photos from a session can be a delicate process, and providing electronic versions can be tricky if not handled in a mature, professional manner.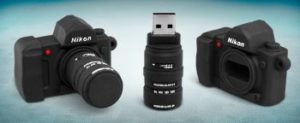 Custom-designed USB drives can help boudoir photographers enhance their reputation while providing a "bonus" that clients can share with their significant other. Whether you choose a distinctive custom wood USB drive or one of our higher-end designs like the Luxe flash drive, you can provide your client with a distinctive package that fosters greater trust and drives the conversation about your work. Marketing your boudoir photography business may seem daunting given the need for discretion. However, scheduling a time-for-print (TFP) session provides you with samples for your portfolio, as well as digital copies on a discrete flash drive business card for your model.  
Small businesses strive to build their brand as they network and engage their target audience. Lead generation, collateral delivery, and content marketing are three strategies for small businesses to build and strengthen their brand. Custom USB drives are a great multipurpose tool for fostering these efforts and drive customer engagement with minimal expense and maximum benefit. Please contact us if you have further questions, want more information, or simply learn how we can assist in your incentive marketing efforts.