USB Drives in Custom Pantone Colors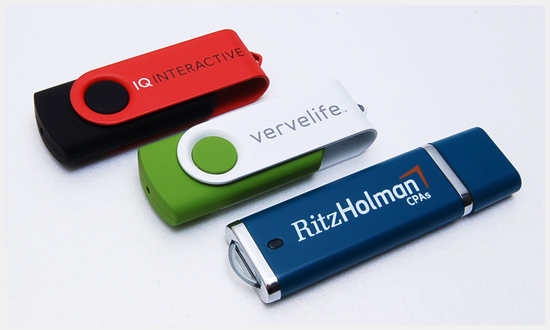 As an FYI, we can custom color match any (most, any if the quantity is right) of our USB drives. We use Pantone Matching System to paint the body of the drive in a specific color. Paint finish can be glossy or matte (rubber paint).
Now that I think about it, we can 2-tone paint any drive that is assembled from 2 pieces – like our DE drive. For instance, the bottom side can be red (PMS 186) and top side can be dark gray (PMS 426). Cap is one piece, so you would have to make a choice. Logo can be printed in white.
We haven't done this yet, so you can be the first, the innovative, the remarkable [http://sethgodin.typepad.com/seths_blog/2007/01/how_to_be_remar.html].