Project Objective

CustomUSB sought to create an awareness campaign for some of VICELAND'S most popular TV shows. The campaign, named FYC (For Your Consideration), aimed to garner the attention of Television Academy voters during the 2017 Emmy Nomination season.
HOW WE DID IT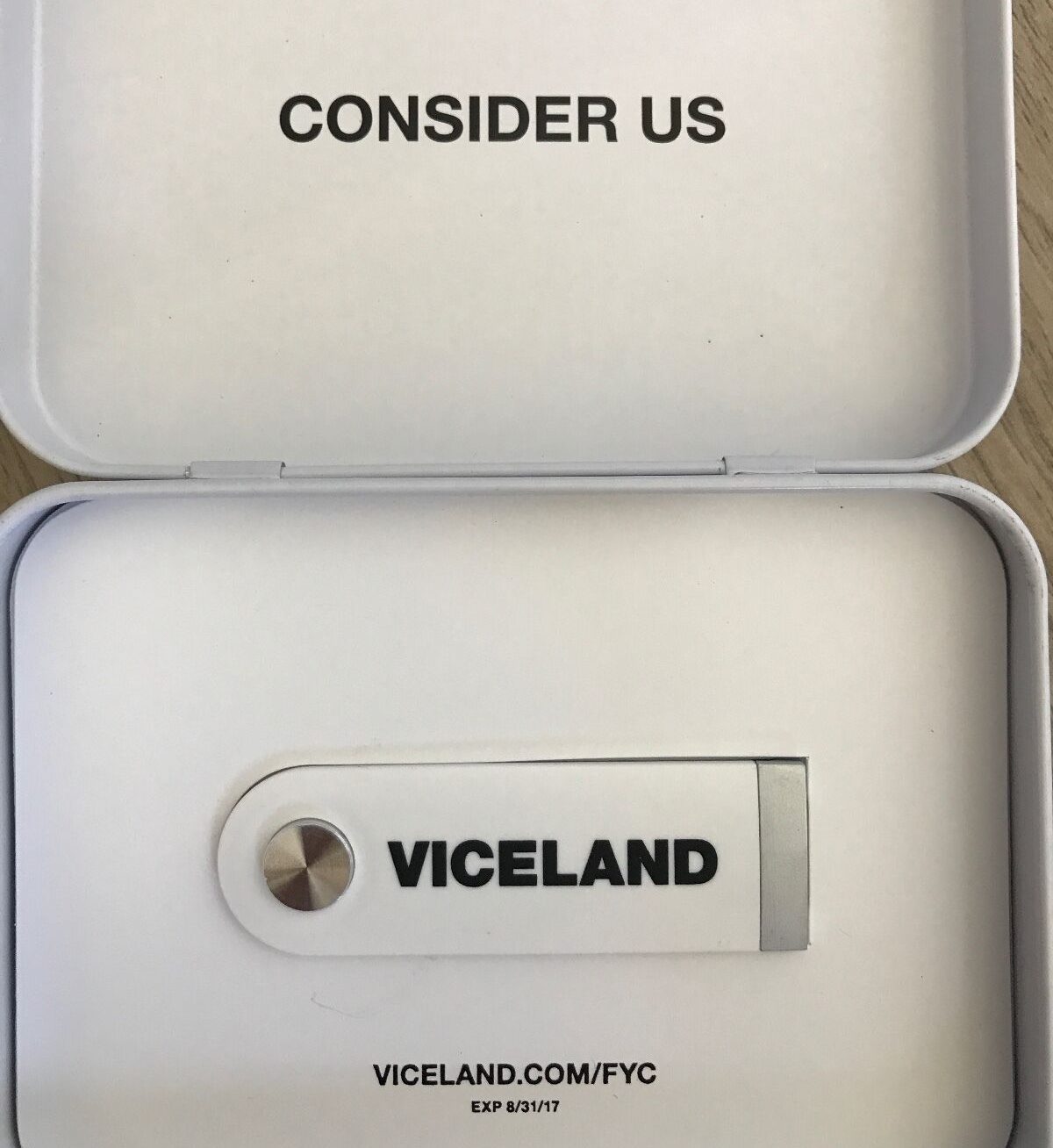 Methodology
This USB had to function as a delivery mechanism for the episodes that the creators wanted to show off to voters. The channel caters to millennials and centers around lifestyle docuseries and reality shows, which are known for not taking themselves too seriously. The USBs had to reflect its authenticity and playfulness, yet entice voters to learn more about its contents.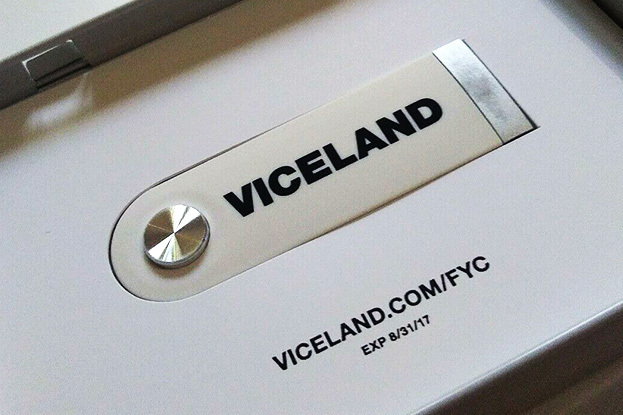 Approval
CustomUSB and the TV channel were determined to have a USB and packaging that straddled the line between whimsy and streamlined. Creative strategy meetings were held and multiple concepts were pitched until a final design was selected. Our team was able to distill VICELAND's fun and playful sentiment through bold lettering and simple white packaging meant to mimic a stash tray.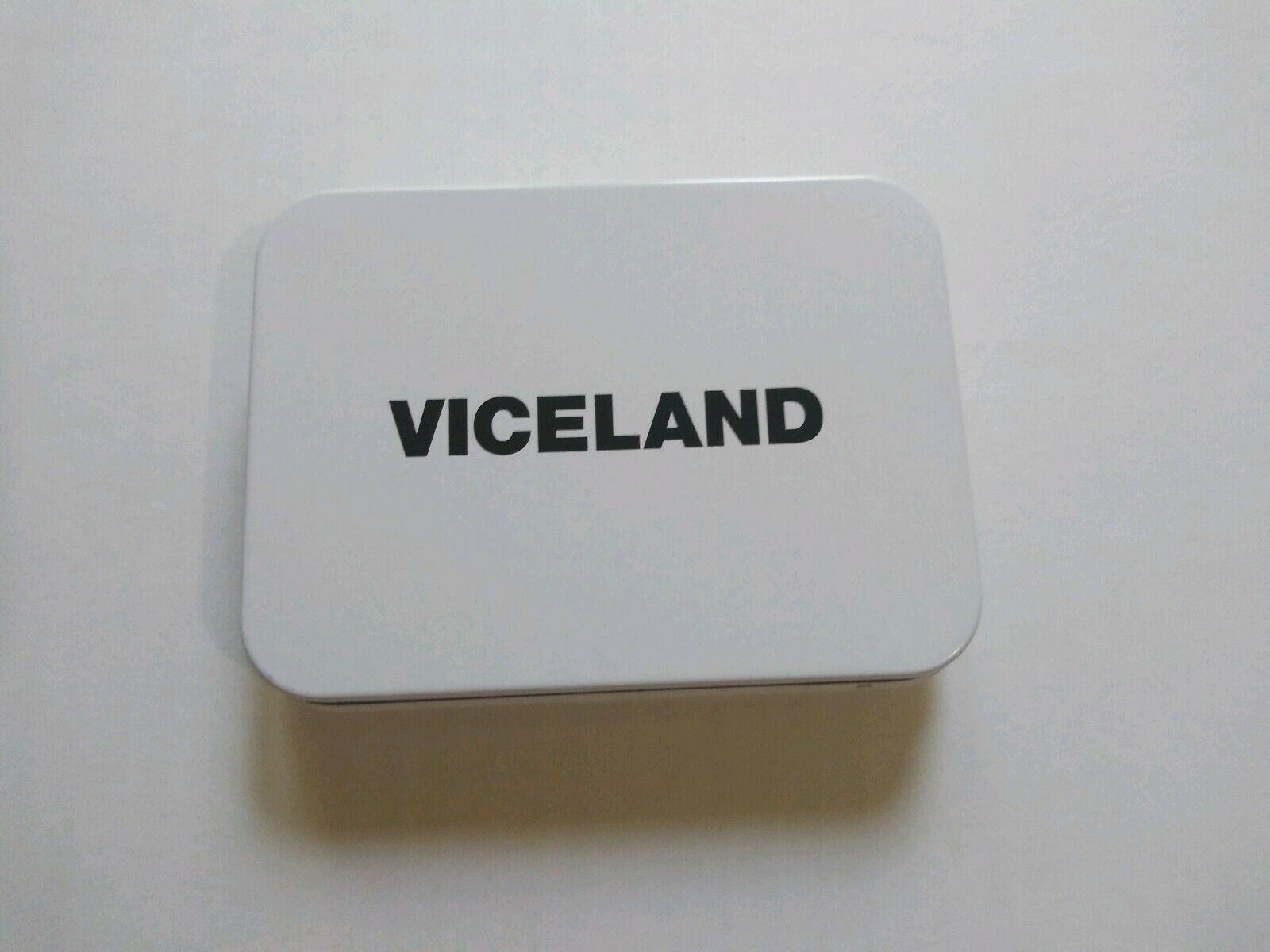 Challenges
The difficult part of this project was the time frame. There was a mandatory due date. The VICELAND Tin was included as part of a larger box which also contained an FYC Emmy DVD pack from A&E (A&E owns VICELAND). This package needed to be mailed out to the recipients around the time that they would receive their letters regarding their vote. While it was a tight time frame, we completed the project in 30 days, and made our deadline.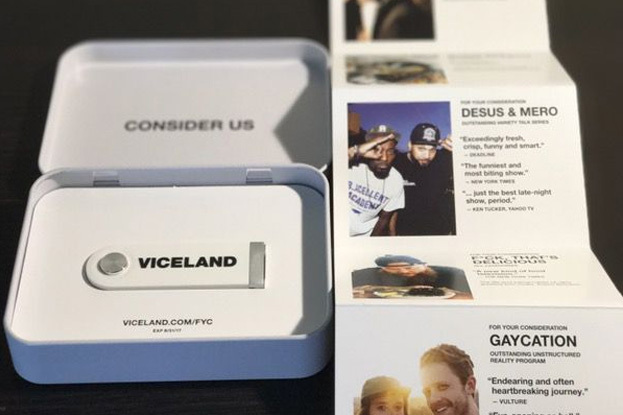 Materials
For materials, we utilized a rubberized ABS and metal.
---
FINAL SPECS
Project
USB: 2.38 in x 0.83 in x 0.39 in
Preloaded with video content
Materials
Rubberized ABS
Metal
White tin packaging
Performance
Memory: 16GB
Slider USB Flash Drive
---
Project Highlight

VICELAND nabbed a nomination in the "Unstructured Reality Program" category for Gaycation with Ellen Page.
FINAL PRODUCT GALLERY
The full package included the VICELAND USB, and an information pamphlet with the names and photos of each show.

VICELAND's 2017 FYC campaign packaging resembled a stash tin.

The final product displayed in its packaging.
---
Final Description
The FYC (For Your Consideration) USBs arrived at the voters' homes in individualized custom kits which included white "stash" tins and preloaded videos on the USB. The tin also contained a pamphlet indicating the names and photos of the following shows: Black Market, Bong Apetit, Desus & Mero, F*ck That's Delicious, Gaycation, Hamilton's Pharmacopeia, Hate Thy Neighbor, Jungletown, King of the Road, Noisey, Rise and Weediquette.
Results and Impacts
VICELAND nabbed a nomination in the "Unstructured Reality Program" category for Gaycation with Ellen Page.
The campaign successfully showcased how custom USBs can enable TV networks to present content efficiently and in style.
Created 21,000 units in April 2017.