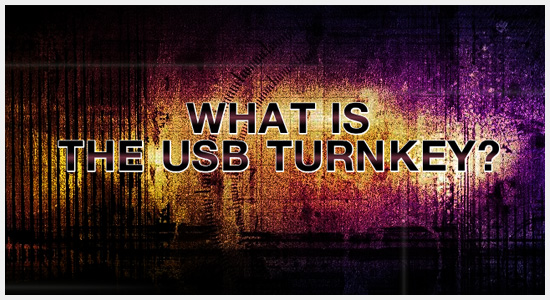 So what is the USB TurnKey? I am glad you asked. USB TurnKey is access. It's a way to manage and control priveleged content.
Earlier this year I wrote about our collaboration with Petrol Advertising, a motion graphics company we partnered up with to help us create a flash video presentation about our USB TurnKey solution. The video is all done and the solution hits the market this weekend.
A little bit about the video. As I mentioned, it was put together by the good people of Petrol. We gave them a rough outline and they came up with the entire storyboard (excellent job, by the way). The voiceover was done by Karen Hutton, a long-time customer and friend. If you want the best VO on the market, she's your woman. She also runs a website offering on-demand professional voice coaching, which can be found on VoiceOfBrilliance.com.
If you need more info about USB TurnKey, you can email me directly – Vadim@CustomUSB.com