Project Objective

Maxima Racing Oils needed spin drives for a trade show for effective content giveaway and promotion, in a short turn-around time.
HOW WE DID IT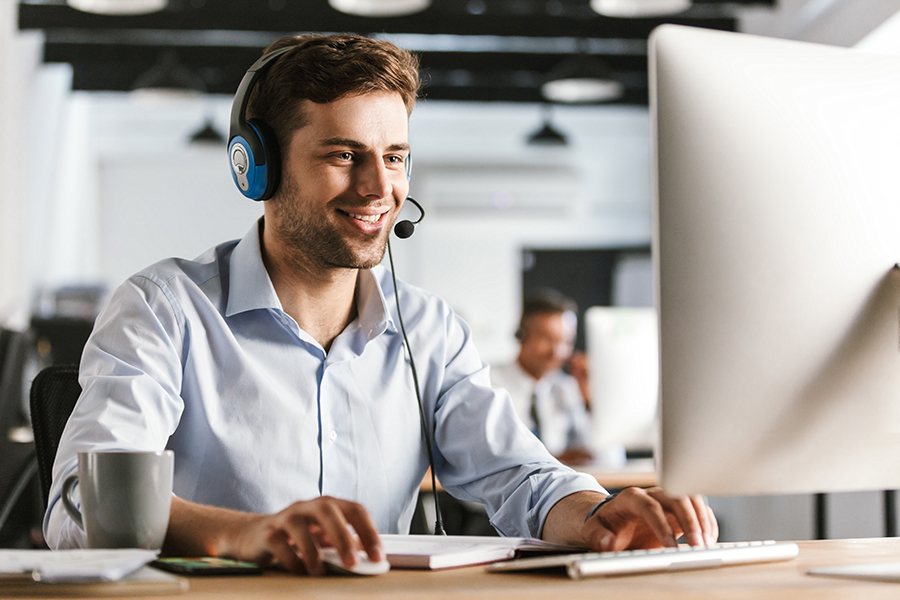 Order process
Maxima Racing Oils needed preloaded spin drives to give away at their trade show. CustomUSB stood out because we collaborated well on design, documents and delivery. We gathered all the information and worked with Maxima Racing Oils to produce the drives before shipping them, and they arrived in time for the trade show.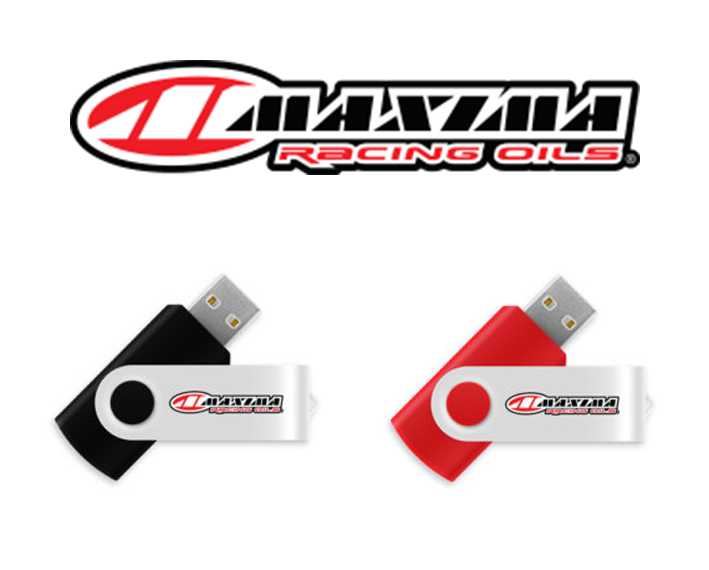 Design process
CustomUSB collaborated with Maxima Racing Oils and color matched their branding on the Spin Drives, using 4-color printing that stays on for the life of the drive. CustomUSB's digital manufacturing is eco-friendly, and allows for speedy order delivery.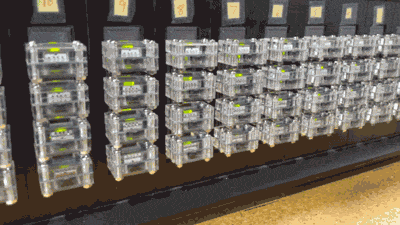 Pre-loading process
After the drives were designed, we preloaded documents here in the US to keep from wasting paper and having people ask questions after tossing the papers in the trash. CustomUSB flash drives are high-quality: each unit is manually inspected, we use a digital and eco-friendly manufacturing process, and we use Grade A Waterproof Memory. Our USB drives are never recycled, meaning the files are accessible on every drive that's given out.
---
FINAL SPECS
Project
L 2.27" x W 0.75" x H 0.42"
Colors: Red & White
Print Area: 1.00" x 0.50"
Quantity: 200
Performance
Memory: Micro UDP chips
USB 2.0
Capacity: 2GB
Durable, waterproof, shockproof
Magnet and X-Ray friendly
Materials
ABS plastic case
Anodized Aluminum Swivel
Keychain extrusion
Rubber coating
Laser-engraved printing
---
Client Feedback

"Our account executive reached out and was super helpful, got us exactly what we needed in the time frame needed. CustomUSB was awesome to work with!"

Tory, Maxima Racing Oils
FINAL PRODUCT GALLERY
[Red] Finished Spin Drive for Maxima Racing Oils

[Black] Finished Spin Drive for Maxima Racing Oils
---
Final Description
These Custom Spin Drives made specifically for Maxima Racing Oils were created in the USA with CustomUSB's high-quality process in collaboration with Maxima Racing Oils. The customer consulted with us on specifications for design, preloaded documents and delivery time. They were satisfied with the end product, price, delivery and service, and said they would recommend CustomUSB to others.
Results and Impacts
Eco-friendly way to distribute content that saved paper waste.
Helped generate booth traffic and qualified leads.
Strengthened connection to our brand.
The Spin Drives allowed for lighter packing.
Reusable gift that allowed for our brand to remain top of mind.