L'Oreal (real lipstick) USB Drives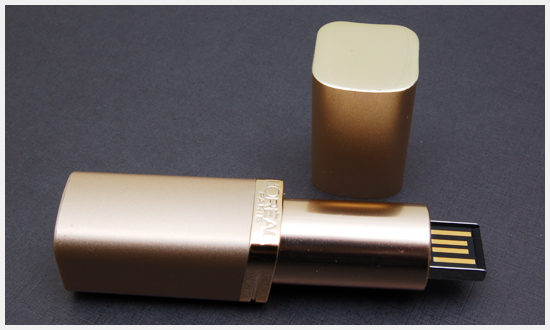 L'Oreal has been helping women embrace beautify for over 100 years, and for their 100 year celebration, they combined their core product with our core product. Behold, the  Custom USB L'Oreal Lipstick.
In early March, Custom USB received a package. Sent directly from the L'Oreal factory, the box contained 500 empty lipstick cases. We were to use the same cases they use for their signature lipsticks and insert our MicroKey USB drives into them. One by one, with strict precision, each Lipstick USB drive was hand-made, hand-tested, and hand-pre-loaded with a video recapping 100 years of exceptional products and services.
I just love success stories.