Using USB Drives to Release Music or the Power of Proper Context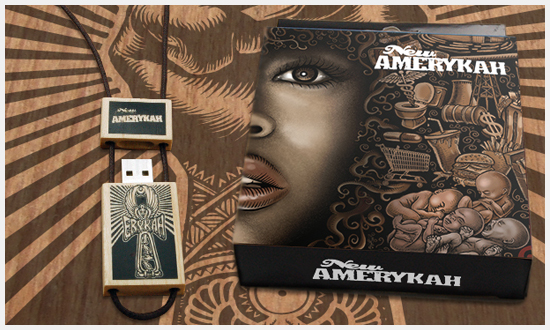 I spoke with the director of product development at Universal Music Group today. We had an hour long conversation about the state of the music industry, specifically when it comes down to using USB drives in live concert recordings and release of USB music albums. Here's what can be deducted from our discussion.
What is attention worth? Every day I get people (both in the music biz and not) that try to compare the cost of USB drives to CD's. The fact is, USB drives will never get close to the cost of CD's – flash memory costs more as well as the cost of other electronic components plus the fact flash drives are reusable. There is just so much more built into a USB drive that you don't get with a CD. The bottom line is, if all of these value-added attributes are of no value to you, stick with CD's. If you have no budget, stick with CD's. If you want to stay boring, stick with CD's.
On the other had, and especially when it comes to the music industry, I think everyone has gotten tired of the guy on the corner passing out his CD demos. There are too many things in front of our eyes that beg for our attention as is , everything that's not new and different is invisible. This is where USB drives come into play.
I have plenty of clients (like Chester Wilson and Thr3efourteen of Mega Beat International) who go to conferences and conventions and build a contact list of people they want to work with. The first time I met Chester (at a dental convention in Chicago – YES, he is also a dentist) he did not know what pre-loading was (if you don't know, look it up – HERE). Now, he gets drives for every event he goes to (not to mention, gives my name to everyone he meets). Because he was able to grab attention of the right people he now works with Rick Ross, Trick Daddy, and is about to make a soundtrack for a motion picture. Don't get me wrong, Chester and Thr3efourteen are good at what they do, but a lot of times that's not enough, you still need to get noticed.
The second thing we discussed, was live concert recordings. While this sounds like a good idea at first, it's a tough gig to get into. Think of who is involved in putting together a live performance – the artist, his manager, the label, the venue, not to mention the people that hold the rights to the music. Try getting all of them to agree on the same thing, let alonegive up commissionable rights to live performance sales.
Bottom line, the USB music idea works perfectly when done in the right context. I mentioned this before, but it's worth repeating. The music is not the product, the artist is. USB drives (and other merch/specialty products) help reinforce the identity of a well-known artist. They are souvenirs of the experience the fans take part of. In this lies value. For some, this is a completely different way of thinking about what they do and how they do it. For others (like Radiohead, Mars Volta, and Lamb of God) it is a well aligned mechanism for building brand equity. Either way you look at it, it's all about proper context.
Photo Credit: Kyle Baker