8 Ways To Effectively Use Promotional Products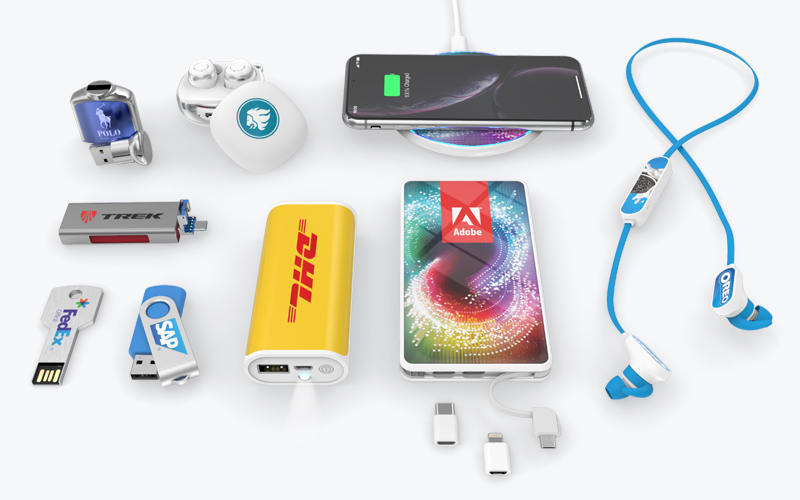 Want people to remember your business for many years? While traditional advertising will require you to pay each time you want your ad to show up, and people won't remember it for long, there's an option that includes a one-time purchase and is more memorable: promotional products. Promotional products inspire brand recall for at least 2 years, and more often for 10 years and beyond. Besides the potential of gaining new customers and brand awareness, promo items are proven to increase existing customer and employee retention.
Before deciding on a strategy, it's important to understand how to use promotional products effectively, because the type of product, quality, and more will determine its potential reach and ROI. This article will list the most important things to think about when choosing promo products, who should get them and when, and overall strategy.
What is a Promotional Product?
Any physical product which has the brand's logo, slogan or other information on it and is given away or sold for the purpose of gaining awareness, customers and brand loyalty is a promotional product.
Promo products have been used since the late 1700s, when buttons with George Washington were given away following his election. After that, a newspaper seller named Jasper Meek gave away shoe bags, saving the journalism industry and growing the shoe company business, and from there the rest is history – Jasper is known to this day as the father of promotional products.
Promotional products can include any physical, utilitarian product imaginable. Anything from drinkware, to tech products like USBs and wireless chargers, to smaller accessories, and even PPE, can be used as promo items.
What Kinds of Promotional Products Are Most Effective?
Statistics from the PPAI study show which products are currently the most effective:
Masks: 92% of consumers wear them at least some of the time in public. Masks are walking billboards: 31% of people see at least 50 people each time they wear their mask in public, generating 4,235 impressions over its lifetime. Wondering if people want your logo on their mask? 34% of consumers say they will use a logoed mask on a daily basis, and 71% on a weekly basis or more often. Over half of people would have a more positive opinion of advertisers who gave them a logoed mask and would be more likely to do business with them.
Tech products, specifically USBs and power banks: In 2019, half or more of people actually favored USBs over power banks. 33% of customers own promo power banks, which generate 900 impressions over their lifetime. 58% of consumers own promotional USBs, which generate 700 impressions over their lifetime.
Non-tech items: the most effective ones right now include writing instruments, bags, shirts and outerwear, headwear, desk accessories (including calendars), and drinkware. 78% of consumers own promotional drinkware, which generates 1,400 impressions over its lifetime.
Eco-friendly and made in the USA products: the study reports that people are more likely to buy these and have a more positive perception of the company who gave or sold them the product.
How Do Promotional Products Help Business?
Wondering how promo products help your business? Here's a list of ways:
Up to 85% of recipients become customers.
Lower cost and higher outcomes.
Recipients are 500% more likely to refer your business to others.
Can be used by any business regardless of size or customer base to grow awareness, brand loyalty and gain customers.
People are more likely to use your brand versus others in your niche because they make them feel loyal to you, partially due to the rule of reciprocity.
They're tangible, making them stand out in a sea of non-tangible advertising, and because the recipient has a sense of ownership.
Utility of the product creates top-of-mind placement.
Adds credibility because you're literally proving your usefulness to them, and actions speak louder than words.
Why are Promotional Products so Important?
According to the PPAI study, promotional products are so important that they're the most highly repudiated type of advertising. Recall is 85% for advertisers who use promo items, which is the highest of all forms of advertising.
Promo products can accomplish more than traditional advertising at a fraction of the cost. They act as your business card so people remember you, and people will appreciate that you've given them something of high quality that they can use versus an annoying commercial jingle, for instance, that will be stuck in their head all day. Promo items add real value and credibility to your brand.
8 Most Effective Ways To Use Promotional Products
When choosing a product, you must consider your audience, business, goals and budget. Answer these questions:
Who is your audience/target market's needs and wants?
What promo items are related to your industry?
What is the desired outcome from this promotion?
What items can you choose that are high quality and within budget?
Set Goal and Measure Your Result
Set a goal for your desired outcome. For example, if you're a company that sells a product and you're introducing a new one, decide how many you want to sell in a specific time frame. Or, if you want to increase brand awareness, take a poll before and after the promo, after a certain amount of time. If you're trying to increase brand loyalty, see how many repeat customers you can get – set a goal and see if you can reach it using promotional products as a part of your overall brand strategy.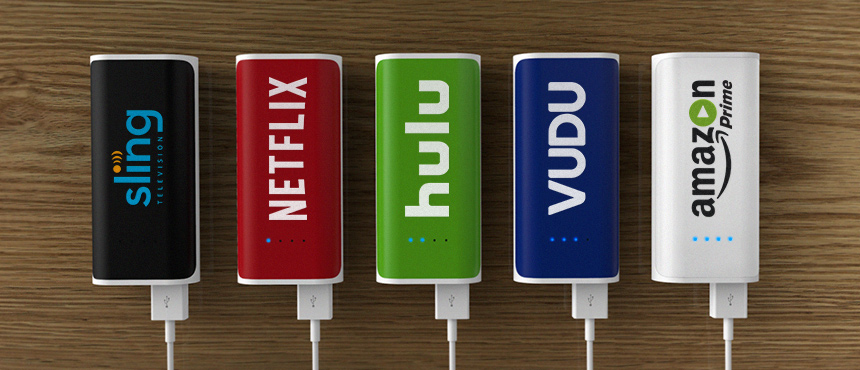 Enhance a Sponsored Event 
Who doesn't love free products at events? Even when you get a bag of free items, though, if you get home and find that they're poor quality, they go in the trash or get given away. Make sure your promo items are ones people will want to keep and use, and that will inspire them to use your business.
Engage Social Media for Promotional Product
Don't let your promo giveaway stop at the trade show table or mailbox. Give people incentives to engage social media by doing contest giveaways or encouraging people to share their products with their followers for incentives like a discount for any new customers or membership sign-ups they gain for you. This way, you'll be expanding your reach for less.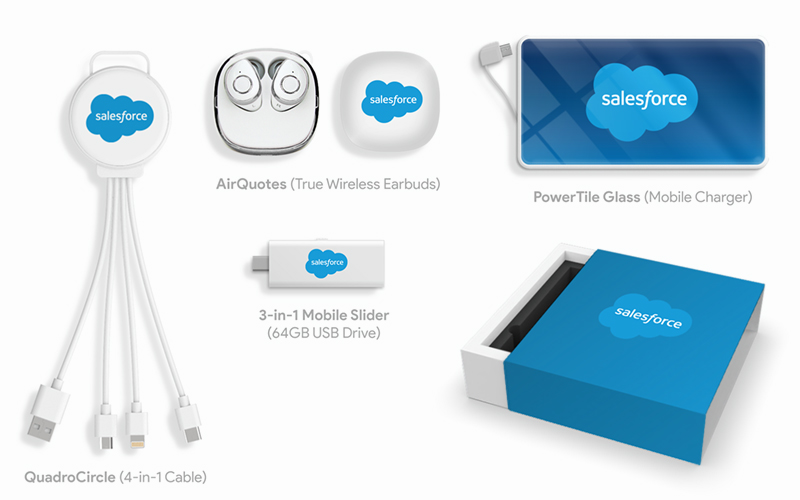 Encourage People to Post Unboxing Videos
Unboxing is half the fun of getting a gift, so using custom packaging for your promo products is a no-brainer! ​​Over 60% of online shoppers say that custom packaging adds to their excitement and makes the brand seem more valuable. Unboxing videos create word-of-mouth advertising for you, gaining you more trust, loyalty and new customers!
Email campaigns are an effective way to promote your business, but what about using email as a way to promote your promo items? This is usually done for discounts and contests on goods and services. You can send people a free promo product for signing up or something that they get notified about through email, and when they click to opt in, then they fill in their information for you to send them their free product. They can even have options of which product, size or design they want. You can also make a contest and the winner, or whoever completes a social media challenge, gets the free item (or is entered to win). The sky's the limit with how to create engagement on email and to get information from potential and current clients, plus to get people to spread the word about your company, through pairing an email campaign with a promo item.
Client Reward and Make it Personal
Don't just leave promo items out for people to grab. Make the experience of how they receive the item memorable as well. This can be by handing each person the item or using custom packaging, or even individually customized VIP gifts so they feel really special.
You can also make promo items a reward for some type of action. Whether it's a company or employee milestone, onboarding a new client, or rewarding potential or current customers for participating in a survey, make sure they remember how they earned their reward so you can connect their gift with something positive that is also directly associated with your company, which builds your relationship.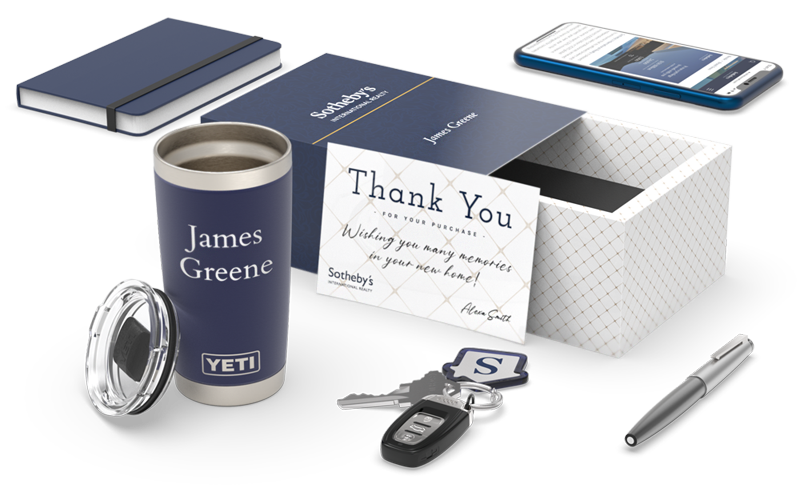 Not Just for Clients: Encourage Workers
Workers need to feel appreciated, and their wins need to be celebrated as much as your own. They should also be included in the company's wins. Feeling like a team and like they're valued will keep them around longer, and help them be more effective in their jobs. Promo products can help build company culture and employee relationships as much as those with clients. It's a win-win.
Things to Consider Before Starting to Use Promotional Products
There are a few essential things to consider before using promotional products. These include:
Your budget and audience

Promotional products should be chosen with a strategy in mind. If your business is a gym, water bottles would be a great option. Who your gift is going to and the context of the gift should also be taken into consideration. For example, an item that also includes the event name could be a nice added touch if the event will trigger good memories. Budget is also important to consider so you get a high-quality item without overspending.
Quality, utility and attractiveness

These are the reasons people choose to keep promo items as reported by the PPAI study. People want quality, so it's better to go with a smaller, high quality product if you have a low budget rather than a bigger item that's lower quality. Utility, meaning something that can be used and appreciated in everyday life, is another major factor, as well as attractiveness. The most important of these qualities varies by product. For instance, drinkware's quality is most important, followed by utility and then attractiveness. Power banks are kept most for utility, followed by quality and then attractiveness. Bags, t-shirts and hats are all kept most for attractiveness.
Conclusion
Since the 1800s, promotional products have been one of the most effective marketing strategies known to mankind. They have the power to multiply your sales, grow your business and reputation, and more, while saving you money – it's like your brand has a superpower! Just remember that in order to get the most out of promo products, you need to have a strategy and consider your options. Things like budget, context, your business and the people who will be getting your products, design and quality are all key things to consider before purchasing an item. CustomUSB is here to talk to you if you need help deciding on what's best for your business – just click on "Chat Now" in one of your product pages, and we'll connect you to someone who can talk through this with you!