Why Use Promotional Products? Here Are The Top 5 Reasons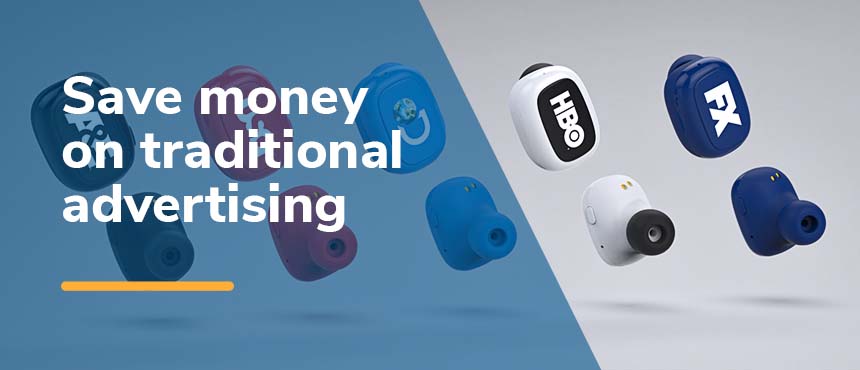 Wondering why you should use promotional products as your next marketing strategy? People love promotional products more than ever: in fact, the industry saw a 15.1% growth in the last five years, and up to 85% of people who get a promo product become customers.
So, why use promotional products? Because of lower cost and higher rewards than traditional advertising, businesses from big corporations to start-ups can use this method to gain customers, loyalty and more – read on for the top five reasons promo products are more effective than ever.

What are Promotional Products?
Promotional products are any item that has the logo, name of a company or other message printed on it. Products for daily use, such as water bottles, coasters, wireless chargers or USB drives can increase brand impressions and loyalty.

They Do Work – Numbers Don't Lie!
The effectiveness of promotional products for the consumer and business has been proven by statistical studies, so there's no question that it's a smart advertising tactic.
People love promo products – 83% said so, according to the PPI study. 69% of consumers said they would take a free promotional item if they thought it would be useful. Others said they would pick it up for other reasons, and only 3% said they would not pick up the item – that leaves 97% of people who will take free promotional items.
While traditional advertising methods aren't as easy to recall, promo items are – when asked to recall items respondents had received in the past two years, and to remember the product, business and message, 76.2% remembered all three.
Wondering if people keep your promo products?
91% of people own at least one promo item in their kitchen.
74% have at least one item at work or where they work.
55% have at least one in a closet or storage area.
Most people keep promo items for 8 months or longer (depending on the type of product).
63% of people give their promo product away when they don't want it.

Why Should You Use Promotional Products
1. Low-Cost Repeat Brand Marketing
Traditional advertising gives your brand exposure, but usually the time for digesting the imagery and messaging lasts only seconds. Commercials, digital and print ads come and go quickly. People have also become desensitized to ads. Even newer tactics like email marketing, while beneficial, are easily left unopened or get deleted in the sea of online messaging people receive all day long.
The form of advertising that stays with people the most is promotional products. People can use tangible items like pens, stationary, or fitness equipment for long periods of time. Plus, the logo and brand messaging will stay in their home, office or car for months and years to come, and with it, positive brand association and increased impressions.
People love to feel appreciated. The gesture of saying "thanks for being a customer" and "we appreciate you" does most of the heavy lifting.

2. Get a Boost on Sales
Promotional products do more than make sure your customer sees your logo and finds the product useful – it has been proven to boost sales. After receiving a promotional product, studies show that over half of people do business with the advertiser – 52% to as many as 85% in surveys. Plus, almost 100% of people surveyed said they would go out of their way for a promo product, and 70% wish they could get more promo products.
You may want to look into which products people respond to more, and look at your demographic – for instance, Gen Z wants environmentally friendly products more than others – but you won't need to spend an arm and a leg to get a high-quality promo item that will give you a great return.

3. They're Versatile, Customizable
Promotional products are versatile, and your imagination is the limit when it comes to what product(s), how and where you give them away, and more. There are thousands of options for promo items, so finding one that fits your marketing strategy and budget is easy.
Simply choose your item(s), design, and make sure you have a plan for how you're giving the item or gift bag away – at a trade show or event, or to employees for special occasions, for example. Some options for time-tested promo items include flash drives, bluetooth speakers, mobile chargers, water bottles, mugs and tech accessories like popsockets and webcam blockers.
4. They Help to Build Brand Loyalty
Promotional gifts create a personal connection with the receiver, which builds brand loyalty. As they continue to put their items to use throughout months and years, that strengthens trust in your company. Knowing you gave them a free gift shows you care, and you're providing value to them before they ever spend money. 52.1% of people surveyed said they had more positive association with the advertiser after receiving a promo item, according to the PPAI study.
Choosing high-quality, useful items with tasteful design increase brand loyalty the most; 72% of people believe that the quality of the promo item is a reflection of the company's reputation.

5. People Love Free Gifts
People really like free promotional items. 83% of Americans reported that they like receiving promotional items, according to the PPAI study, and 75.4% of people keep the products around because the item is useful. In the US, 80% of consumers own between 1-10 promo items.
In trade show giveaways, 71% of people remembered the business who gave them free swag, and 76% of people had a positive impression of the company. People love the experience of opening high quality gifts that they can actually use.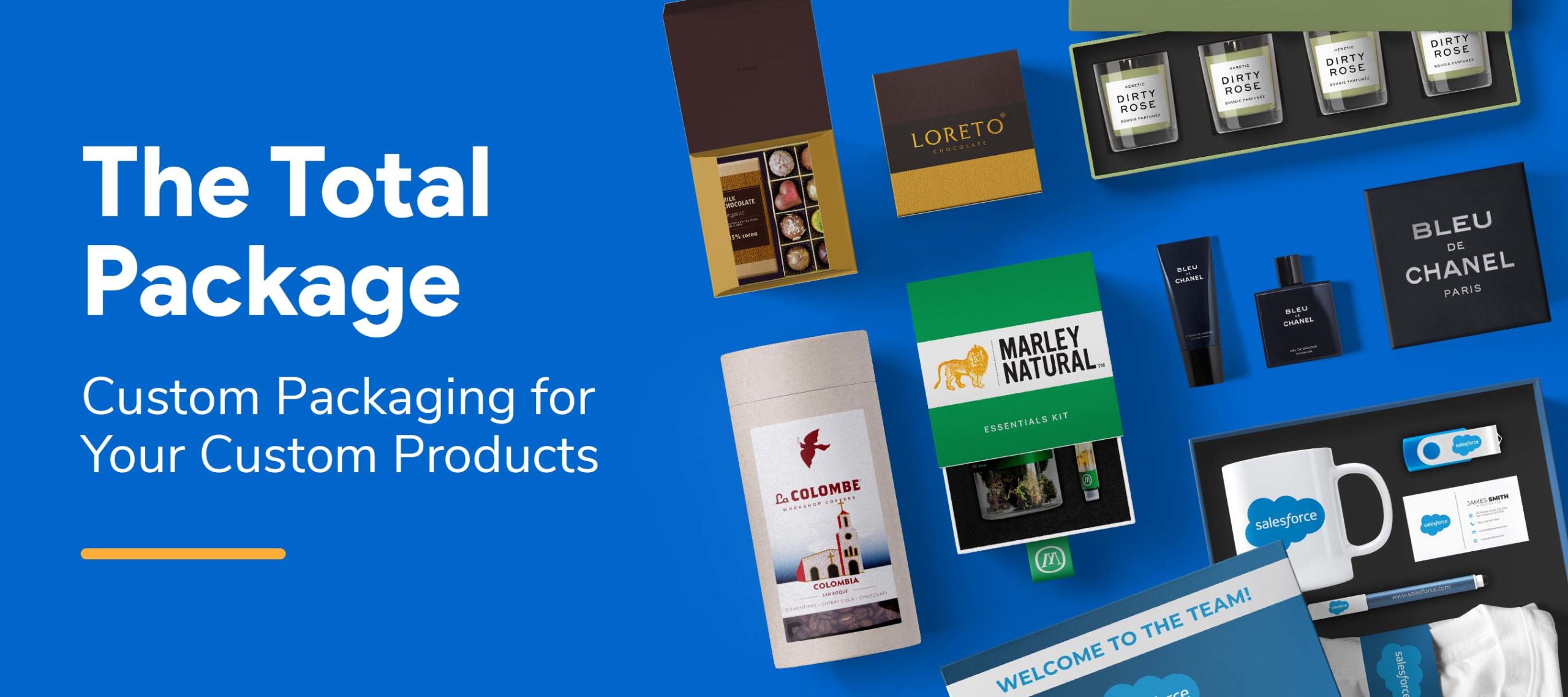 How to Use Promotional Products in the Best Way
When choosing and designing promo products, there are some tips to get the most effectiveness out of them. These include:
Choose minimal messaging: make sure to include the bare minimum of information. For instance, all you need is a logo and QR code, website or Instagram handle. Don't include everything, only what's necessary.
Choose high-quality items: Don't skimp on quality, because people will see that as a reflection of your brand. A high-quality item can go a long way.
Stick to your brand identity and colors: Make sure your product is something anyone can recognize, and that they can recognize your brand easily in other places after seeing the promo product.
Customize it: Make sure the item(s) you choose is in your budget and fits your marketing strategy, as well as being tasteful in design and consistent in branding.
Make it memorable and useful: Sometimes the most stereotypically useful items are great – for instance, a water bottle – and other times, thinking outside of the box for unique items that will still be used regularly, like a power bank or earbuds, can be effective. Using custom packaging https://www.customusb.com/packaging/ is also a great opportunity to create a memorable experience.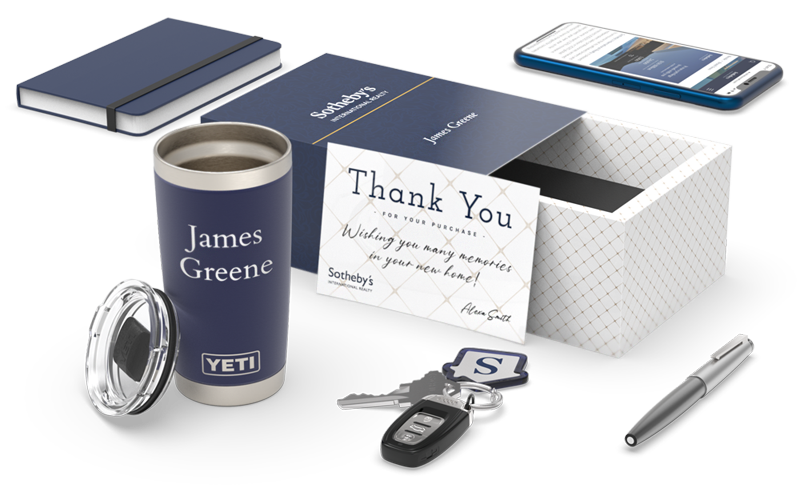 Wrapping Up
Promotional items are a must for any company that wants to rise above the competition, help people remember them, increase customer loyalty and gain new customers. The numbers don't lie – people love free stuff! So, why not try a promo item, or a custom kit, for your next employee event, tradeshow or other marketing opportunity? See the difference it makes from traditional advertising. If you'd like help with design, or even choosing an item that fits your company's strategy, you can contact us today and our team will talk with you about it!