Beta Records and Custom USB at MUSEXPO 2009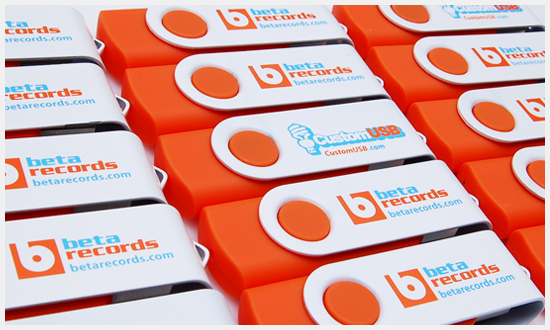 BETA Records is well known in the music community as the place to go to find unsigned artists and indie labels. The first time we worked with Chris Honetschlaeger (president of BETA) was in 2004. Back then, he contacted us in search of help to promote his still new website. That order was for 1000 DE drives with a printed logo and a pre-loaded flash video.
Earlier this year, I ran into Chris at the Urban Network Music Summit. We were on the same panel – Social Media (Penetrating Social Networks). There, I also met Jycorri from Warner Bros. and Roslynn from MySpace and Charles from Ning.
Chris got back to me after the summit and said that he wanted to partner up for the next event – MUSEXPO 2009. We agreed.
The result was an order for 1000 custom colored Spin drives, printed with a BETA Records logo on one side and CustomUSB logo on the other. Each drive was also pre-loaded with a flash video linking to Chris's new venture – BETA Records TV.
For more information about MUSEXPO 2009 go HERE.