How to Design a Custom Flash Drive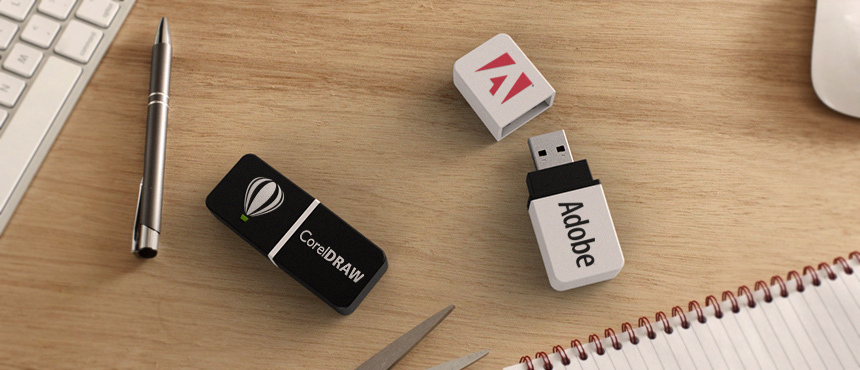 Numerous benefits are associated with designing custom USB drives to grow your business or service, including their relatively low cost and extended use. Whether they continue to be used by the recipient or someone to whom they gift the drive, the custom USB remains one of the best for high number of impressions – 700 in its lifetime.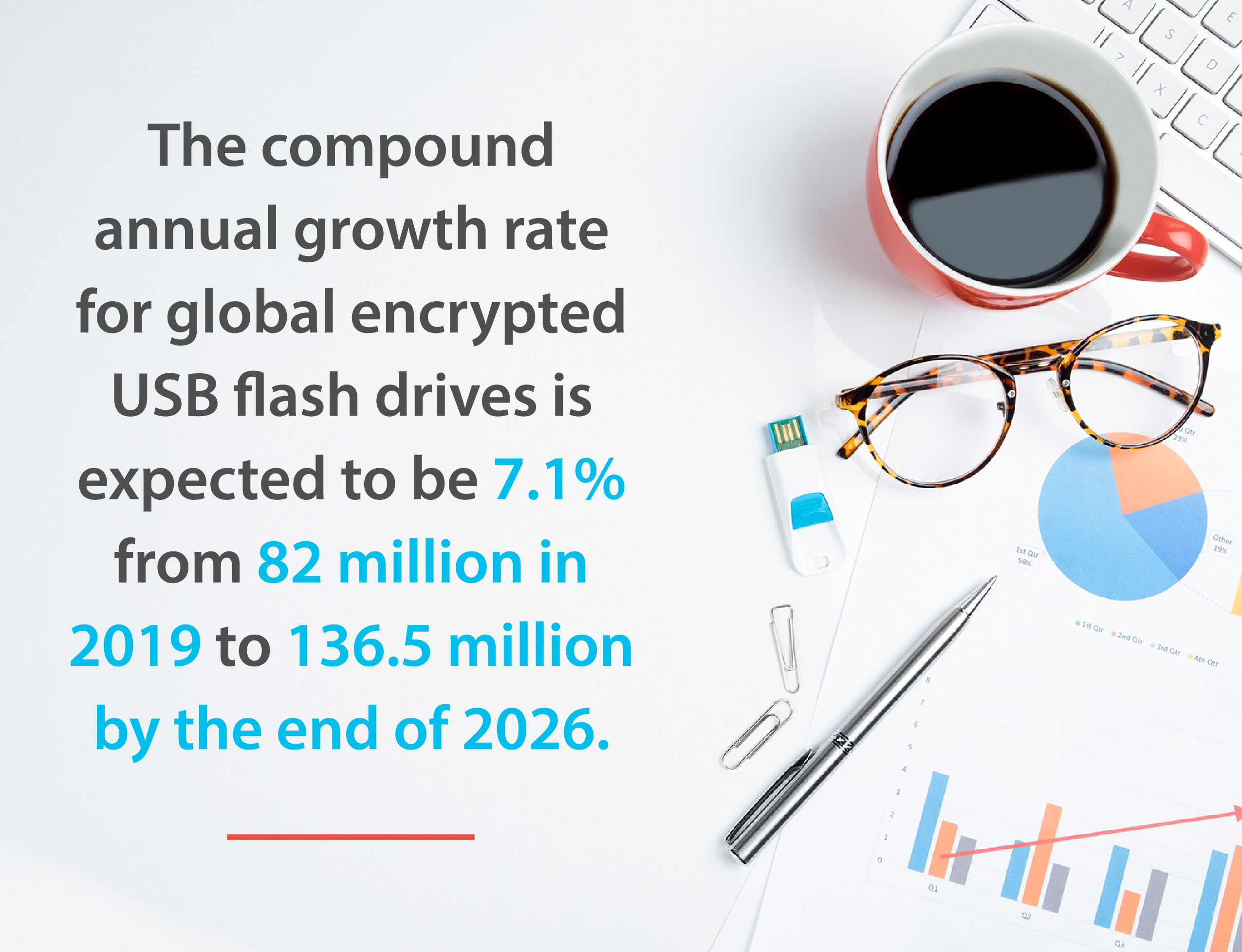 The custom flash drive isn't going away anytime soon; in fact, its market value is expected to increase through 2026, according to the Global Encrypted USB Flash Drives Market Forecast 2019 To 2026. The compound annual growth rate for global encrypted USB flash drives is expected to be 7.1% from 82 million in 2019 to 136.5 million by the end of 2026.
Knowledge that the global flash drive market is growing, along with the data about how custom USB drives can increase ROI, can give your company security in the fact that custom flash drives are an excellent choice for a promotional item.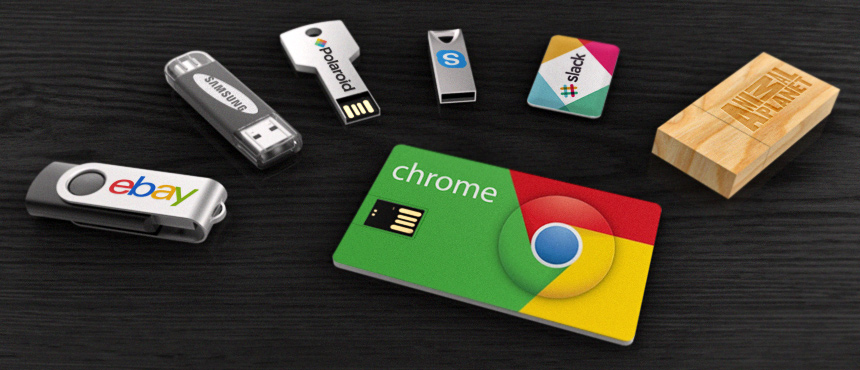 So, you've decided to design a promotional USB drive, possibly as part of a kit in your business or marketing plan. Good news: you're going to save money and get more ROI than if you only stuck with traditional media advertising:
A promo USB drive that costs $5 will have a CPI of only 7/10 of a cent per impression, according to the API Study.
58% of consumers have a custom USB drive.
People keep custom USBs for an average of 13 months, and 43% keep them for 2 or more years.
The next step, once you've decided to use a custom flash drive for promotion or distribution, is to look at how to design your custom USB and make the right choices for your company and its promotional needs.
Follow along with this guide for everything to consider as you plan your design and marketing strategy for your custom USB flash drives. If you find yourself needing to talk about your ordering and design needs, or if you have additional questions, just contact us and we have professionals ready to help you every step of the way!
Consider your purpose and budget
First things first: think about what you're going to use your Custom USB drives to promote or what purpose they will fulfill. This means thinking about the type of business and if the drives are primarily for data transfer or promotional use. These are aspects that must be considered before ordering your product because they will determine the type of USB drive you order, the design and information you include on the drive, the amount of memory you'll need, and more.
Types of businesses who utilize custom USB drives include:
Some of the purposes for which custom USB drives are used include:
Video and photography
Employee appreciation
New student or employee onboarding
Promotion of your brand or business
Celebrations

Imprint size/messaging needs
When designing a custom USB, your design itself is important because it will be the source of those 700 lifetime impressions per item! Send us your logo or design and we'll print it on the USB. You'll need to consider the size available on the USB product you choose and make sure your design will fit and be easy to read, if there's text, or to understand if it's a drawing.
Many of our USBs have two imprint areas, one on each side of the flash drive. You may want to use your logo on one side and include some information, such as a website, on the other. Just make sure the information is as evergreen as possible so it will last at least as long as the flash drive itself. If the information is likely to change soon, you may want to think twice about including it.
Logos: color and design
When it comes to logos and design, there are a few things to consider. It's important to make sure your logo and the background color are complimentary, or stand out enough to be easy to see; this helps all people, including those who are color blind to still be able to read your information and see your image.
Within the first 90 seconds of viewing your logo or other brand image, people will have already made judgments about your company subconsciously. 62-90% of their judgment is solely based on color and 93% of people focus on color when purchasing a product.
Because color is the first thing people will see, make sure it belongs to your brand and isn't easily confused with another. You can also study the meaning behind colors and what emotions they evoke to decide which ones to use in your promotional products like custom USBs. Studying shapes can do the same, since both shapes and colors have universal meanings behind them and communicate messages beyond our control. Consistency in colors improve recognition of the brand by over 80%.
Your type of business will also influence your design. Some examples of CustomUSB client designs include:
Wallet card for people who want to include more information with their USB drive and want the drive to fit in people's wallets. An example client is a musician who loads his songs onto the USB and gives these away instead of a CD/DVD. Cognex Corporation purchases our Wallet Card Micro Flip drives.
The logo size and design, as well as your budget, will influence the type of USB drive you want to purchase. The # 1 seller in flash drives is the spin drive because it has plenty of space for your logo plus additional information such as your website, phone number or email. The spin drive also has printable areas on both sides available.
Our clients usually submit a request for a quote or they have an idea in mind of what they want to print and ask which one works. You may need to look at the type of drive that will go hand in hand with your logo, whether that be rectangular or circle, for instance.
If you don't have a logo yet, or you want to try something different, our team here at CustomUSB can help with your design and looking which USB styles go best with your logo.
We offer 2GB up to 128GB storage space for our USB drives. We recommend not ordering less than 4GB of storage because anything under 4GB is more likely to have issues or memory failure. The more storage you can give people, the better, although you may not always want to give large memory size on a free flash drive. It all depends on your needs. CustomUSB uses high quality memory storage so your USB drives will last.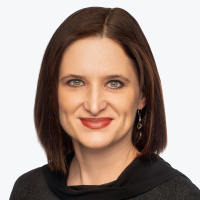 Elena Djalilov, our Sales Team Lead, has helped many companies purchase the right kind of USB drives for their needs, and says:
"One simple way to decide on memory space is to plan in advance what will be loaded onto the custom USB drives and find out how much total space your files take up. Then, you will need to decide if you want to leave extra space for personal use. This decision is based on your purpose and budget. Not every business wants or needs to preload information on the drives. 50% of our clients don't ask to preload, so you may or may not need this option."
Here are some examples of CustomUSB clients and their purposes:
Data transfer: our clients use custom USB drives to load software or catalogues, and photographers have this purpose as well. Technically these are promotional drives, but their main purpose is to transfer files. An example is Dream Racing, a company that offers luxury car driving experiences in Las Vegas. They buy Koval XL Drives to load individual video files after these car experiences for each client.
Promo use: Valendrawers, Inc., a drawer design company, puchases Woodsman2 USB drive with their logo printed, and preloading of a catalogue.
Car dealerships usually buy our lowest memory offered since their purpose is to load paperwork to save paper.
D.R. Horton purchases the Key USB drive with logo printed.
Capital Toyota Dealership in CA purchases small capacity Key USB drives to load documents for each car sale.
The only time someone might want larger space is for video. World Vision, Inc. purchases Spin USB Drives with their logo printed on the front and back, and we preload their large video files.


Steps/how it works:
Submit your logo/design/drawing


If you already have your design, that's fantastic. Just send it in and we'll use it on the USB drives of your choice. Don't worry if you're stuck on design; we have our own

in-house design team ready to help you

!
Choose your USB style/form factor/model
All of our USBs at CustomUSB are made in the USA, which means that you get a faster turnaround and high quality materials in every flash drive you can choose from, and that we can process orders of any size. We're industry experts on many USB functions, materials and processes.
Here are some of our custom USB models that you can choose for your design: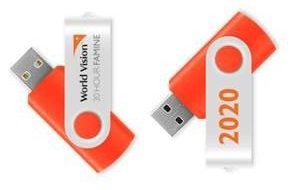 Spin flash drive: This is the most popular drive we sell, and for good reason: it has a capless design that still keeps out dust and dirt, so your drive can last without you having to keep up with a cap or lid!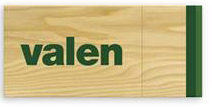 Woodsman 2: This spin on the traditional flash drive has a classy wood design, so your USB can stand out and promote your brand message.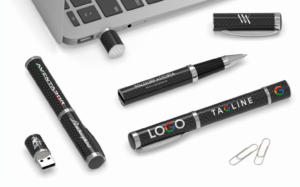 Script pen: We have a few different types of USB pens. This high-quality pen, mobile stylus, and USB flash drive is one of our favorites. Writing instruments have been the most popular promotional product for several consecutive years, meaning you'll be covering two promotional products in one. 89% of people own promotional writing instruments, according to the API study.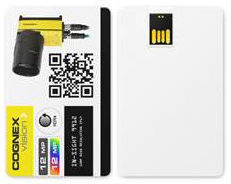 Smart business card: If you want to include additional information that won't fit on a traditional flash drive, or if you just want your USB to fit in someone's wallet, this option is for you.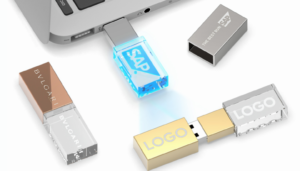 Gem USB: For a design that is classy, choose this crystal design with your logo etched deep into the glass block. An LED light will light up your logo when plugged into a computer.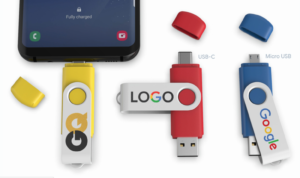 Mobile Spin: Includes a connector for Android devices on the opposite end in addition to the USB port.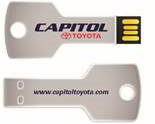 The key USB: Fits on a keychain, so people will have it with them wherever they go. Ideal for car dealerships, security businesses, locksmiths, and real estate agents.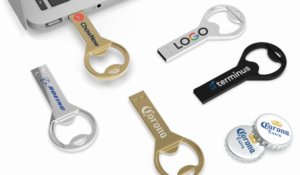 Bottle opener USB: Includes 2 print surfaces plus a fully-functioning bottle opener.

Lanyard combo: This USB also can be removed from the lanyard, so its use goes beyond your conference or office purposes.
Preload your USB drive
Send us your files and we'll preload your custom flash drives. If you need help figuring out what to preload, we're available to help with that as well. Some examples of what you can preload onto your drives include:
Documents – word, pdf, spreadsheets and more
Presentations
Photos and videos
Press kits
Webpage or app automatic launch
Portfolio
Paperwork
Encrypted files
Music
Delivery of the drives to you
We offer next day delivery, so you don't have to wait for your products. If you want to do a test sample and order a small amount of custom USB drives, get them delivered overnight so you can expedite your testing, we can accommodate your needs. Most of our orders take five days from production to shipping, but you can also rush order if you need your flash drives more quickly, even just a day or two, and we also ship worldwide.
If you want to be sure to order in-house manufacturing, and if you need rush delivery, be sure to check out our page of products that apply to these needs.

Customer reviews/satisfaction
Since our products have a lifetime warranty, you don't have to worry about not loving your product. We are trusted by many well-known companies and industry leaders.