What Makes Custom USB Vendors Different?
It's an important question, what makes us different, and for one simple reason: a search "custom usb drives" in Google and you'll get more than 400,000 hits. That's a lot of options for anyone who wants to grow their business with custom flash drives, and the number of possibilities gets even more dizzying when you expand the search to branded items like custom Bluetooth earbuds, power banks and speakers.
So how do you decide who to work with when you need to conceptualize, create and deliver promotional items for your business? As with any business decision, you're in the best position to know what your company needs. We've been in business for more than 15 years, and there are some important factors that set CustomUSB apart from the rest.
Read on to learn how CustomUSB can give you unmatched service and results when you need custom branded products.
We assemble everything here in the USA.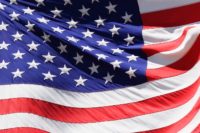 Unlike some competitors that source their products from outside the country, we're proud to assemble all our promotional items here in the United States. That means you're getting high-quality products with a lower failure rate and faster turnaround than you would with an offshore supplier.
Domestic assembly also means you won't be left in the lurch if there are quality issues. Since there can be problems with any order, replacing a shipment that took weeks to deliver can add weeks of unnecessary delay to your project, forcing you to miss important deadlines.
CustomUSB can make changes or replace defective products in days, not weeks, making sure you have the promotional materials you need, when you need them.
We don't have MOQs.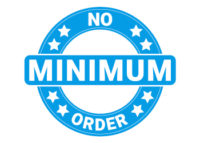 Vendors who get their products from overseas often aren't able to work with customers who just need a few items; the shipping alone makes it too expensive to deal with orders below their minimum size. Because our products are assembled in the USA, we can work with you on orders of any size.
This can be great for a small company that only needs a limited run. It can also be useful for a company that wants to experiment with their promotional products: With small order quantities, it's easy to test out a few options to find what works best with your target audience.
Customers interested in premium construction and finishes can also find a lot of value in smaller orders, paying the quality premium only on the number of items they know they need. No matter how many pieces you need, CustomUSB is ready to work with you to get it done right!
We offer next-day delivery.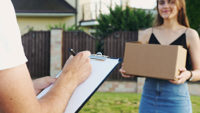 If your products have to be manufactured in a foreign country and shipped, you're looking at turnaround that can stretch into weeks. But what do you do if you need your promotional products fast?
We work hard to accommodate any schedule, including next day delivery. That means you get your promotional products in hand when you need them instead of relying on international supply chains and unpredictable shipping.
We know that timing can be the difference between a marketing strategy's success and failure, and we work hard to make sure you're never kept waiting.
You don't have to handle design alone.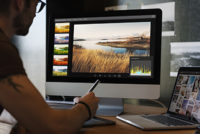 If you already know exactly how you want your promotional items to look, great! CustomUSB's designers can use your assets to get the mockup right where you want, fast.
But what if you're not quite sure what you need or how it should look? We've got you covered there, too. Our in-house team of designers can help you optimize your logo, colors, brand guidelines — whatever you need to make sure your products look great.
Our designers will work with you to make sure your marketing pieces look just how you want them, now and in the future.
Our products have a lifetime warranty.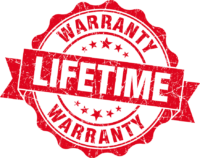 We stand by our products, and our lifetime warranty protects against defects in workmanship when subjected to normal usage for the lifetime of the product.
If you're ever unsatisfied with your products, don't hesitate to get in touch — we've built out business on happy customers, and we're committed to making problems right!
We've been in business 15+ years.
We've shipped millions of USB drives and other pieces, so we know a lot about promotional products. We're subject-matter experts on product design and manufacturing, and we use that expertise to guide you to success throughout the project.
Specifically, we are industry experts on the following production materials and processes:
Plastic
Metal
Paper
Consumer Electronics
Digital Printing
Laser Cutting & Engraving
Offset Printing & Sublimation
Quality Control

We own the process.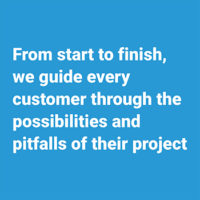 At the end of the day, we're responsible for how our products look and perform, and we take that responsibility seriously. From start to finish, we guide every customer through the possibilities and pitfalls of their project, and we're not afraid to tackle tough challenges head on.
When you're working with CustomUSB, you'll never get the runaround if there's a problem, just the details and how we're working to make things right.
We're trusted by top companies, including Fortune 500 firms and thousands of reputable organizations.
We're passionate about branding and design.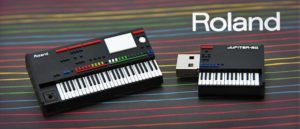 A lot of companies say they're passionate about their field, but we really live to build successful branded marketing for our customers. We love taking things apart, whether they're electronics or branding concepts, figuring out what works and what doesn't so we can make them better than before.
That means we build products around our customers' branding, not the other way around. Whether putting charging ports on the side of a USB car charger to make more room for a logo or designing a flash drive that looks like a miniature version of a client's product, our design process puts your brand first instead of shoehorning in into ready-made templates.
We're dedicated to every one of our clients' success, and we go the extra mile to make sure your projects succeed. If you're looking for high-quality service and better results, we're excited to talk to you.
TLDR? Download the Infographic!

What Makes Custom USB Vendors Different?
You'll love working with us!
We know you have a lot of options when it comes to branded products, and we know that not every vendor is created equal. When you're looking for a partner who will put your success first, who won't rest until your products look and perform their best. We thank you for your consideration, and invite you to join the CustomUSB family!